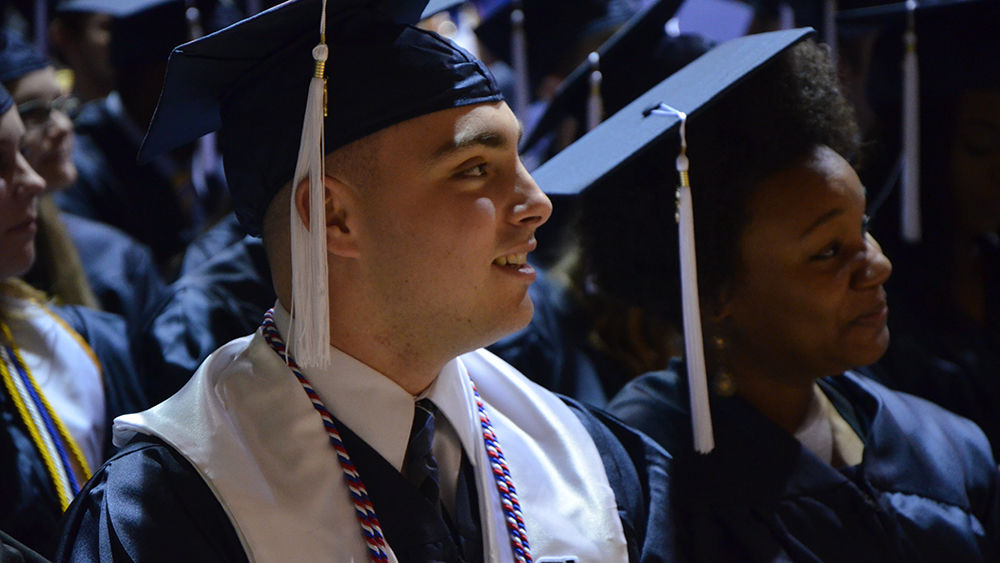 Penn State Altoona held its spring 2017 commencement ceremony May 6 at the Jaffa Shrine. More than 160 of the graduating 210 students attended the ceremony.
Tom Baker was the guest speaker while outgoing Student Government Association President AJ Fink shared a few words, as well.
Three of the four graduating Rail Transportation Engineering students have already secured jobs with Norfolk Southern in Macon, Georgia, Pittsburgh, and Roanoke, Virginia. Graduate Sheriece Veazey will be taking on a lead role in the upcoming production of Les Huguenots at Philadelphia's Amici Opera Company, while Leila McCrumb will be studying for her MFA in acting at Rose Bruford College in London.
Check out photos from the day and watch Baker's commencement address.