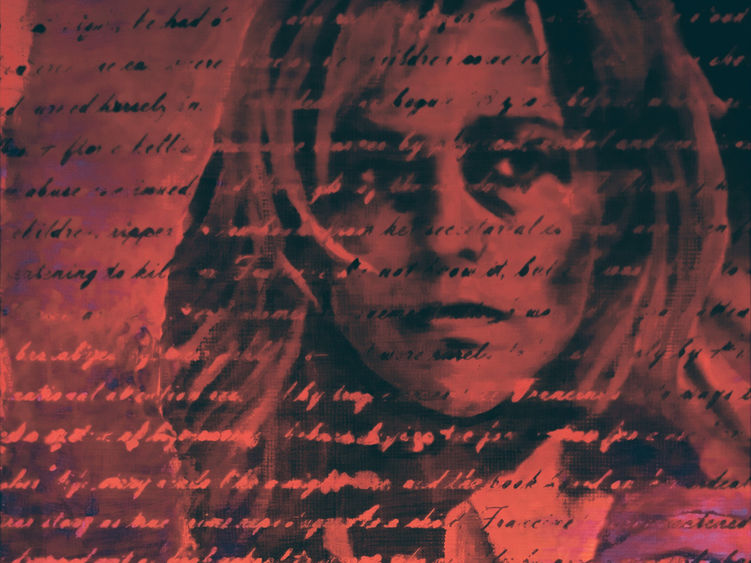 ALTOONA, Pa. — "50 Shades of Orange," a body of work by visual art studies senior Amy Norris, will be displayed April 6-16 in the McLanahan Gallery of the Misciagna Family Center for Performing Arts at Penn State Altoona. The exhibition is free and open to the public.
"50 Shades of Orange" is about the people who are involved in the criminal justice system and its lasting effects.
"It is eye-opening and heavy," Norris said. "I visit different stories along with statistics you may not believe. I hope my audience learns more about this topic, and I want everyone to be thirsty for more knowledge about the biggest system in the world."
Norris was born near State College. She is pursuing a bachelor of science in criminal justice, a bachelor of arts in visual art studies, and a minor in sociology from Penn State Altoona. She intends to graduate in May 2023. Norris is a mixed media artist who works with a variety of different mediums in areas such as drawing, painting and sculpting. Her work focuses on a variety of concepts, such as issues surrounding the criminal justice system, dreamscapes and nature. Norris currently lives and works in Altoona.
The galleries are open Monday through Thursday, from 10 a.m. to 2 p.m., and before and during all events. For further information, call the Misciagna Family Center for Performing Arts at 814-949-5452.