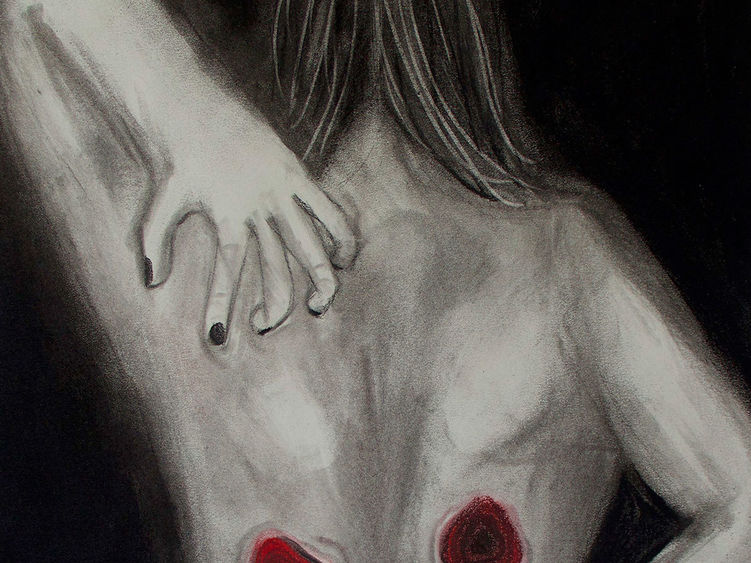 ALTOONA, Pa. — "State of Mine," a body of work by visual art studies senior Meghann Mignogna, will run from March 23 through April 2 in the McLanahan Gallery of the Misciagna Family Center for Performing Arts. The exhibition is free and open to the public.
"State of Mine" features 2D and 3D works derived from Mignogna's personal experience with mental health. She emphasizes the importance of acknowledging one's personal emotions, or lack thereof, by creating tangible representations of those feelings that are more expressive than words. She says, "I believe in self-expression and self-awareness. I think it is very important to know yourself, or at least know that you don't know yourself, and explore that. Above all, I value the importance of authenticity and truth and being able to show that through art. I am interested in translating these feelings in a visual format as a way of coping."
Mignogna currently lives and works in her hometown of Altoona. She intends to graduate in May from Penn State Altoona with a bachelor's in visual art studies. Mignogna's preferred mediums of graphite, charcoal, and photography allow her to explore and develop different themes in her work. Through her use of symbolism and visceral imagery, she creates different perceptions of distorted realities from a surrealist approach.
Mignogna is the recipient of several awards, including the Kenneth M. Kuhn Memorial Award for Visual Arts, honoring both her artwork and academic achievements. Her artwork has been published in the "Hard Freight" literary magazine at Penn State Altoona and was used as the cover art for the fall 2022 issue.
The galleries are open Monday through Thursday, from 10 a.m. to 2 p.m. and before and during all events. For further information, call the Misciagna Family Center for Performing Arts at 814-949-5452.