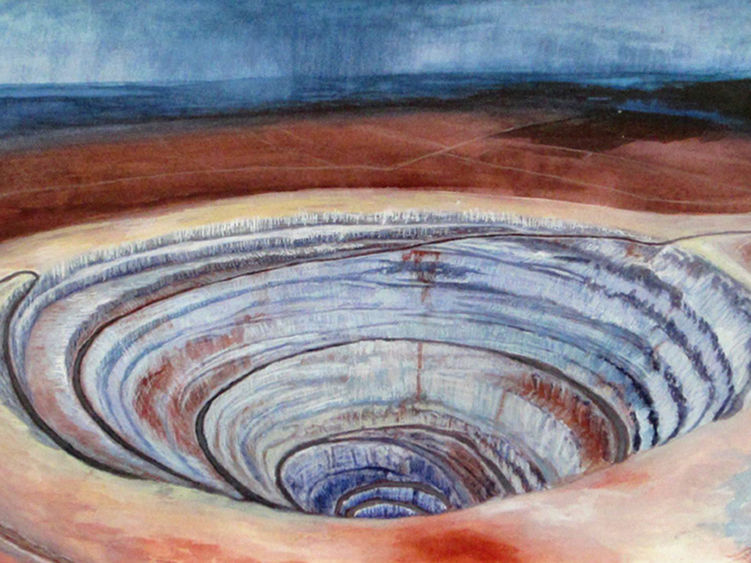 ALTOONA, Pa. — "Apophenia," a body of work by Susan Marie Brundage, will run from Feb. 16 through March 16 in the Sheetz Gallery of the Misciagna Family Center for Performing Arts at Penn State Altoona. This exhibition is free and open to the public.
Brundage is an associate teaching professor of visual art at Penn State Altoona. She received her master of fine arts in painting from the Massachusetts College of Art and Design and her bachelor of fine arts in studio art from the University of Texas at Austin. Recent group exhibitions include "Surface Impressions" at the LUX Center for the Arts in Lincoln, Nebraska, "Awagami International Miniature Print Exhibition" in Tokushima, Japan, and "The Open Press Collection" in Cologne, Germany.
"Apophenia" is defined by Merriam-Webster as "the tendency to perceive a connection or meaningful pattern between unrelated or random things." This solo exhibition leverages the concept of apophenia to represent Brundage's interest in exploring "the magical in the mundane."
The galleries are open Monday through Thursday, from 10 a.m. to 2 p.m., and during all performances and events. For further information, call the Misciagna Family Center for Performing Arts at 814-949-5452.