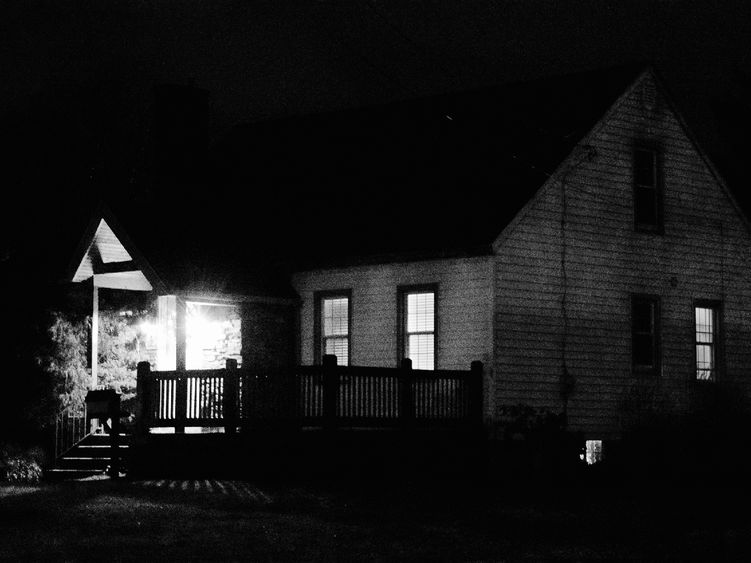 ALTOONA, Pa. — "Carpe Noctem," a body of work by Maddie Quinn, will run from Feb. 16 through March 16 in the McLanahan Gallery of the Misciagna Family Center for Performing Arts at Penn State Altoona. The exhibition is free and open to the public.
Quinn is an artist from Altoona. She is currently the Emerging Artist in Residence and an adjunct instructor at Penn State Altoona for the spring 2023 semester. She received her master of fine arts in art with a concentration in drawing and painting from Penn State in 2022, her master of arts in art with a concentration in painting from Indiana University of Pennsylvania in 2019, and her bachelor of arts in visual art studies from Penn State Altoona in 2018. She is interested in blurring the boundaries between painting, drawing and photography, while creating high-contrast black-and-white artwork.
Quinn's work explores her relationship with the people and places around her hometown.
"My work explores the subtle unnerving shifts that happen in the dark," she said. "I capture the eccentricities, transitions and life after midnight in my hometown of Altoona, Pennsylvania. Influenced by personal and local stories, psychological phenomena, and parapsychology, I see myself as a detective of my surroundings, investigating peculiar spaces, stories and experiences, with my photographic work serving as my evidence."
The galleries are open Monday through Thursday, from 10 a.m. to 2 p.m., and during all performances and events. For further information, call the Misciagna Family Center for Performing Arts at 814-949-5452.