This year's theme is 'Banned Black American Books'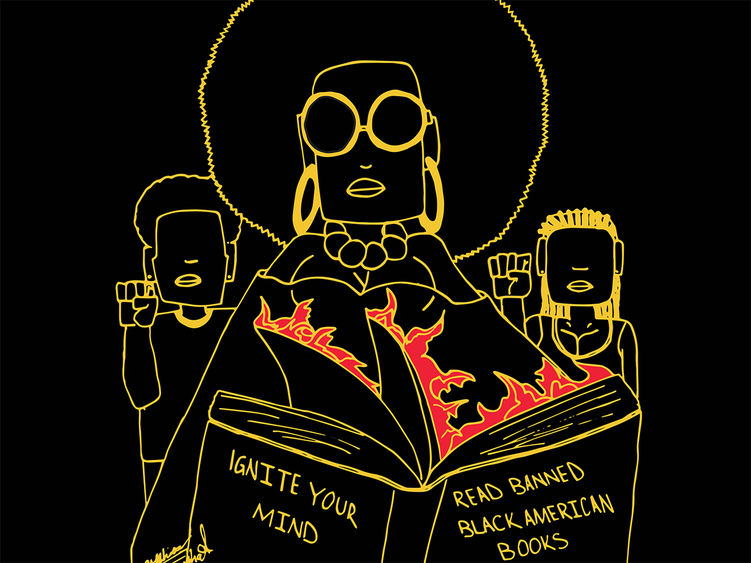 ALTOONA, Pa. — The 23rd annual African American Read-In at Penn State Altoona will take place Feb. 19-20. This year's theme is "Banned Black American Books."
Events begin at 2:30 p.m. on Sunday, Feb. 19, in Port-Sky Café with a community dinner featuring literature, music, and a special activity for children. Attendees are invited to share a short reading from a work by an African American author or just listen and enjoy. All guests will get to choose a book to take home with them.
The read-in continues on Feb. 20 with "Monday Marathon," an open mic event held in the Titelman Study of the Misciagna Family Center for Performing Arts. From 9 a.m. to 4:30 p.m., various readings, presentations and quiz games will take place celebrating African American writers. Community members are invited to drop in throughout the day to participate and/or listen.
From noon to 1 p.m., the keynote presentation, "Refusing Book Banning/Anti-Truth Movements: Actively Protecting the Storying of Black Folx's Lived Realities for Justice" by Tiffany M. Nyachae, will take place in Titelman Study.
Nyachae is an assistant professor of education and women's, gender and sexuality studies at Penn State's University Park campus. She is also a podcaster, educational consultant, creator and founder of the Evolving Education Project ,where the educational joys, passions, interests and inquiries of people of color are centered. Her publications have appeared in journals such as Urban Education and Qualitative Inquiry.
At 5:50 p.m. a featured author will give a reading and lecture in the Slep Student Center.
All events are free and open to the public and sponsored by the African American Read-In at Penn State Altoona with additional support from the Blair County NAACP.
Find out more information and register for events on the African American Read-In website.