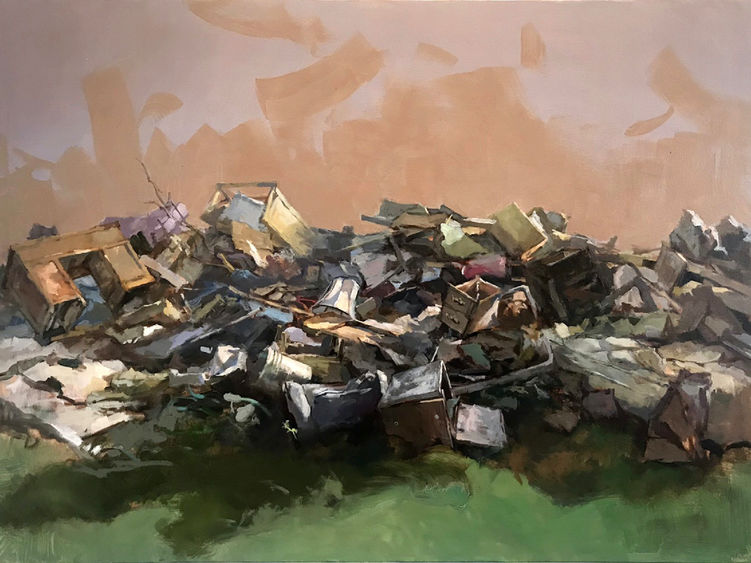 ALTOONA, Pa. — Penn State Altoona will display artwork by Ivyside Juried Art Exhibition winner Chao Ding, Aug. 18 through Oct. 2, in the Sheetz Gallery of the Misciagna Family Center for Performing Arts. The exhibition is free and open to the public.
Ding is a perceptual painter originally from Beijing. After earning a bachelor of arts degree in fashion design from Beijing University of Technology, he studied painting and drawing at SUNY Buffalo and finished his master of fine arts at Louisiana State University in 2019. He has participated in solo and group exhibitions across the U.S., and his work has been permanently collected by the LSU Museum of Art, Parish Library, and other public institutes in Louisiana. His work is represented by Elliott Fouts Gallery in Sacramento, California.
Ding's work is reflective of his own life experiences and explores the beauty in lonely, deserted and unusual spaces, he explained.
"My paintings are a diary of things that have happened around me. The sense of loneliness brought from my upbringing made me always have a sentimental attachment to trashed and non-functional things. When I came to the U.S., the sense of displacement made me start to explore abandoned houses, where I gained an inexplicable feeling of rootedness. I concentrate on revealing unusual beauties and poetic significance from those deserted spaces in my work," said Ding.
The Galleries are open Monday through Thursday from 10 a.m. to 2 p.m. For further information, call the Misciagna Family Center for Performing Arts at 814-949-5452.