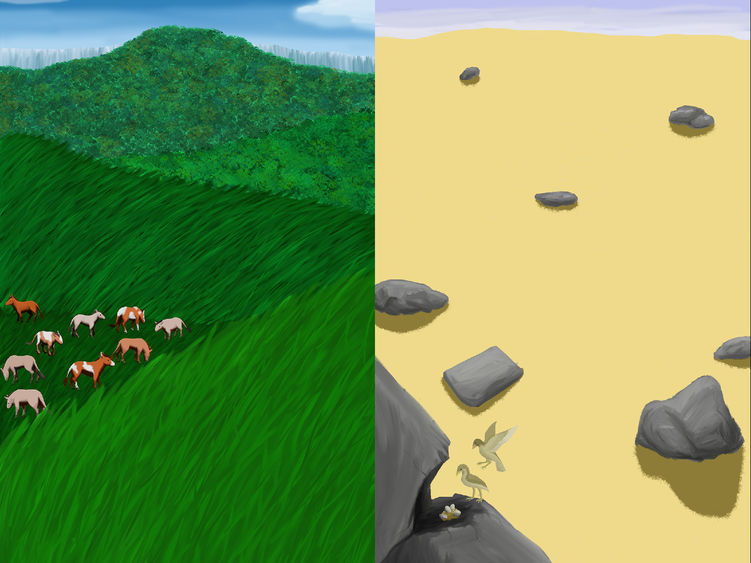 ALTOONA, Pa. — Penn State Altoona visual art studies senior Keyran Hostetler has had their artwork selected for inclusion in two online juried exhibitions.
"Eohippus Utor" was not only accepted into J. Mane Gallery's "Landscapes 2022" exhibition, but also received an honorable mention. "Derisdusacta Ravus" was chosen for Art Room Gallery's "Landscapes" exhibition.
Hostetler's work centers around speculative biology and the landscapes born from imagined futures. "It's a bit hard to put into words what it feels like to not only be accepted into exhibitions but also get an honorable mention," states Hostetler. "To be honest, I still can't believe it!"
"Visual Art Studies capstone students are required to submit their work to professional juried opportunities so that they gain experience with the process," said Distinguished Professor of Visual Arts Rebecca Strzelec. "It is one of the coolest parts of my job to see some of our students gain acceptance into professional exhibitions — while they are still students."
Hostetler intends to graduate with a bachelor's degree in visual art studies from Penn State Altoona in May 2022. They will present their work in the McLanahan Gallery of the Misciagna Family Center for Performing Arts from March 24 through April 2. The exhibition is free and open to the public.