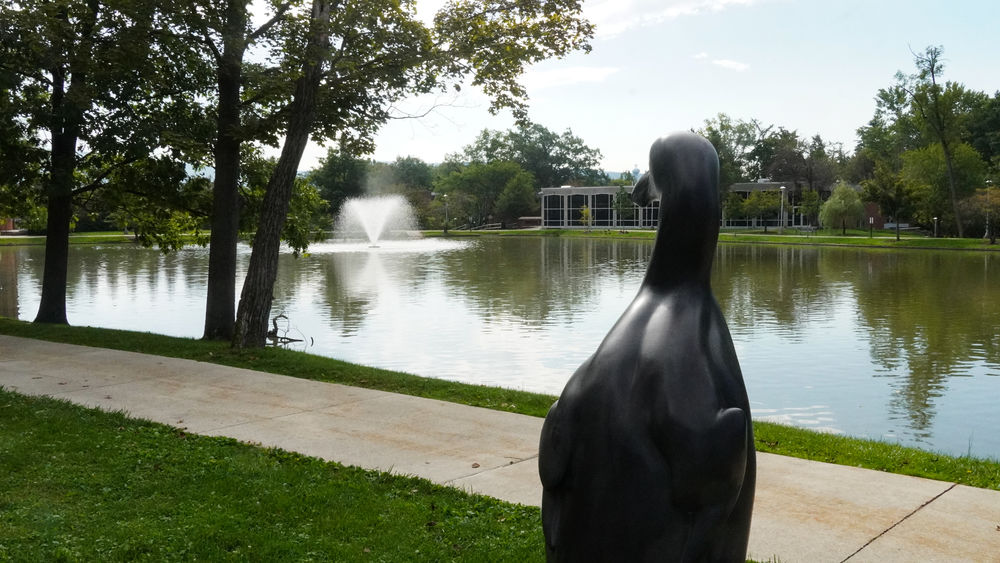 ALTOONA, Pa. — Penn State Altoona will host a documentary screening about "The Lost Bird Project" at 5:30 p.m. on Wednesday, Jan. 26, in the Slep Student Center. A question-and-answer session will take place afterward.
The project recognizes the tragedy of modern extinction by immortalizing five North American birds in sculpture, one of which, the great auk, is located near the Reflecting Pond on the Altoona campus. Discover the stories of these extinct species and learn how people can all work together to help support the survival and success of Pennsylvania's wildlife.
A Zoom option is available for the event. After registering online, you will receive a confirmation email containing information about joining the meeting.
The event is sponsored by Penn State Altoona's Biology Club, the Biology Honor Society, Juniata Audubon Society, and Shaver's Creek Environmental Center.
Read more about the project on the Shaver's Creek Environmental Center site.