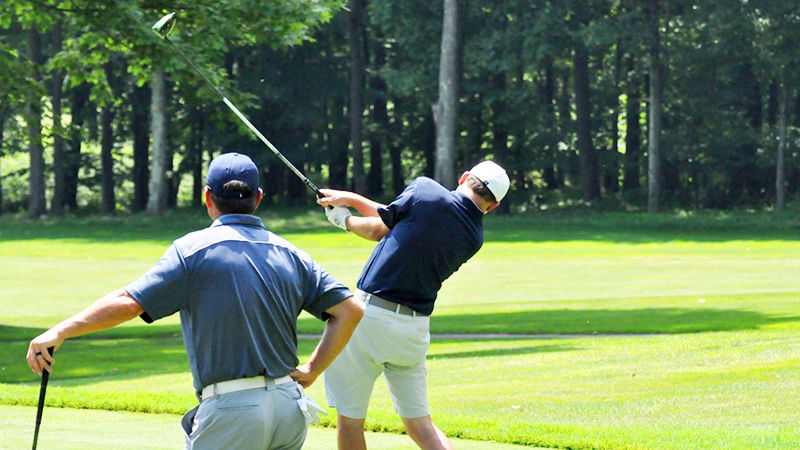 ALTOONA, Pa. — Get those golf clubs ready! The Penn State Altoona Alumni Society is hosting the sixth Community for Kids Golf Tournament in August.
A Tee It Up reception will take place from 5:30 to 7:30 p.m. Monday, Aug. 2, in the Adler Athletic Complex on campus. Tickets are included in the registration fee for the tournament or $40 for nongolfers.
The tournament will take place on Tuesday, Aug. 3, at Sinking Valley Country Club in Altoona. Breakfast and registration are at 8 a.m. with a shotgun start at 9 a.m. Cost is $125 per golfer and includes the Tee It Up reception, breakfast, lunch, gifts and prizes.
The Pennsylvania State Employees Credit Union (PSECU) is the presenting sponsor of the tournament for the fourth consecutive year. The event benefits the Blair County Children's Advocacy Center, the Penn State Altoona Alumni Society scholarship program, and Penn State Altoona Athletics Student-Athlete Health and Wellness initiatives.
"We are proud to grow the relationship between PSECU, the Penn State Alumni Association, and the Penn State Altoona Alumni Society," said Tom Koehle, tournament chairperson. "This event shows how deeply rooted PSECU is within our communities and their commitment to Penn State alumni societies and chapters. They value the work that we do for our three great beneficiaries, and our society values our relationship with PSECU."
Sponsorship opportunities are available. Contact Tom Koehle at [email protected] or Karen Helsley at [email protected].
For more information and to register for the tournament, visit the Community for Kids Golf Tournament website.