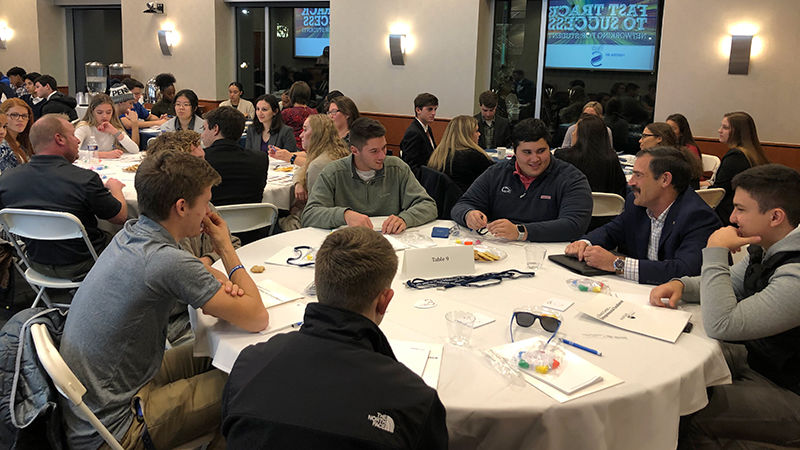 ALTOONA, Pa. — It was another successful Global Entrepreneurship Week (GEW) at Penn State Altoona as more than 500 students, faculty, staff and community members took part in events and activities.
GEW is the annual celebration of Penn State's year-round commitment to innovation, promoting the entrepreneurial spirit and cultivating student start-ups. Each November, GEW aims to inspire people everywhere through local, national and global events to help them explore their potential as innovators and self-starters.
More than a dozen entrepreneurship education and activities were offered throughout the week, including guest speakers, social-media and business-planning workshops, business tours, and programs on patentable ideas.
The "Fast Track to Success" networking event held at the Sheetz Center for Entrepreneurial Excellence was particularly successful, with 89 students and 10 business professionals working together to help improve student networking skills.
Some instructors and professors incorporated entrepreneurship-themed assignments into their classes, such as writing elevator pitches and profiles of global entrepreneurs and start-ups.
"We are thrilled with the level of engagement during Global Entrepreneurship Week 2019 at Penn State Altoona," says Sue Stevens, project coordinator for the Entrepreneurship program and the Sheetz Fellows Program. "These activities encourage students and others interested in business to improve their skills, build connections, and to become successful entrepreneurs and future leaders."