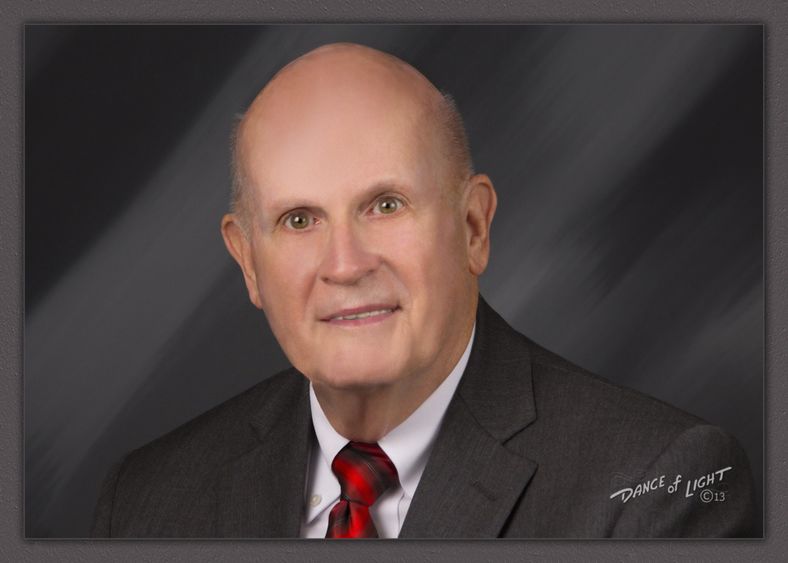 ALTOONA, Pa. — Penn State alumnus C. David Kimmel, of Altoona, has been named Penn State Altoona's 2017 Renaissance Fund honoree. Kimmel will be honored at a formal dinner event Friday, April 7, at the Heritage Discovery Center in downtown Altoona.
Kimmel retired as associate director of alumni relations and stewardship in June 2016, which was his second tenure at Penn State Altoona. He began his career at the Altoona campus in 1963 when he was hired as the college's first director of University Relations. Before returning to the college, Kimmel provided leadership to the American Cancer Society's Pennsylvania Division as the regional vice president of the Central Region and served as the director of Marketing and Communications from 1978 to 2002 at Bon Secours-Holy Family Regional Health System in Altoona.
Throughout the years, Kimmel has been a tireless volunteer for numerous non-profit organizations, including the American Cancer Society, Blair Senior Services, and Child Advocates of Blair County, to name a few. Kimmel is also actively involved with the Altoona-Johnstown Catholic Diocese, serving as a member of the Board of Directors of Catholic Charities and formerly serving as the Board's president. He also served as the co-chair of the successful $1.2 million Cathedral of the Blessed Sacrament Parish 2015 Capital Gifts Campaign. Kimmel remains connected to Penn State Altoona by serving as a member of the college's Alumni Society Board of Directors and History and Archival Committee.
In 2011, Kimmel received the Blair County American Cancer Society's Shirley A. Pechter Pinnacle Award, which recognizes notable volunteer achievements and accomplishments in furthering the organization's mission in Blair County and active involvement in the community.
Kimmel helped implement various alumni and stewardship initiatives at Penn State Altoona, such as Pioneer Weekend and the Alumni Society's annual fundraising event, the Winter Plunge, which raises funds for the Alumni Society Scholarship Program and Penn State Altoona Benefiting THON. Since its inception in 2013, the Winter Plunge has raised more than $171,000 to benefit THON and student scholarships, and was recognized in 2013 by the Penn State Alumni Association with the New/Innovative Event or Program Award. Under his leadership, the Penn State Altoona Alumni Society made a $60,000 commitment to establish a Trustee Scholarship. In recognition of the gift, the Alumni Society was inducted into the Ivy Circle category of Ivyside Society, the highest level of giving at Penn State Altoona.
Kimmel was inducted into the Platinum category of Ivyside Society after creating the C. David Kimmel Trustee Scholarship in 2010. The scholarship provides support to Penn State Altoona students studying communications with high financial need.
Chancellor and Dean Lori J. Bechtel-Wherry said, "C. David is passionate in his support of our students and all things related to Penn State Altoona. His vast knowledge of Penn State Altoona's history helps him connect generations of alumni with our current students. C. David's enthusiasm for our college and extended community is infectious and inspiring. He is generous in sharing his time and talents to improve others' lives, and commits his heart and soul to any endeavor in which he is involved. Our community is enriched in myriad ways by his selfless service. Naming C. David as our Renaissance Fund honoree is a fitting tribute to all that he has done and continues to do in support of Penn State Altoona and our community."
A lead gift from Penn State alumnus Mark Bowser and his wife, Christine, of Georgia, has endowed the C. David Kimmel Renaissance Scholarship, providing support to our students in perpetuity. A longtime friend of Kimmel's, Mark Bowswer first met him while he was enrolled at Penn State Altoona and Kimmel served as adviser to his fraternity, Pi Lambda Phi, as well as his Big Brother in the fraternity. Mark Bowser received the Penn State Alumni Fellow Award in 2012.
"Over the years, Dave has been a true friend to me and to the entire Penn State family. I can think of no one more deserving of this honor, given his selfless support of student education and achievement. Dave personifies the 'We Are Penn State' values and all that it represents," said Mark Bowser.
Penn State Altoona's first Renaissance Fund Dinner was in 2005 when the late William J. Rossman was honored with the creation of a Renaissance Scholarship in his name. In 2015, Penn State Altoona honored Steve and Nancy Sheetz, raising more than $615,000, one of the highest amounts in the history of the Renaissance Fund program.
The Renaissance Fund was created in 1969 by five Penn State Trustees — Jesse Arnelle, Michael Baker Jr., Frederick J. "Fritz" Close II, Ralph Dorn Hetzel Jr. and Helen Dickerson Wise. They chose the name "Renaissance Fund" to reflect the rebirth of the land-grant ideal: "to provide instruction for those American citizens who previously could not afford higher education."
For information about the Penn State Altoona Renaissance Fund Dinner or to make a gift, contact N. Susan Woodring, director of Development and Alumni Relations, at [email protected] or 814-949-5104.