Customized content includes career readiness, personal wellness and involvement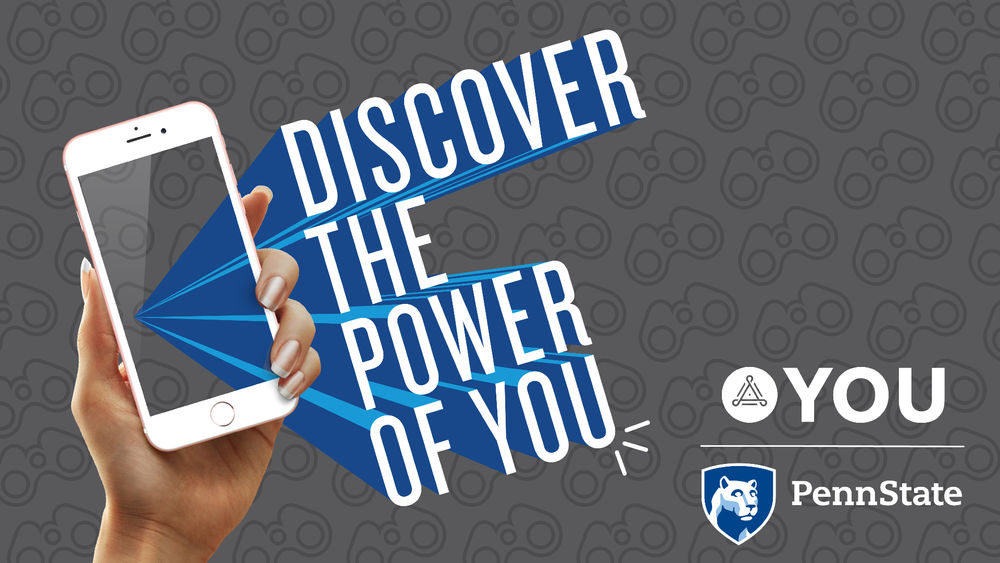 UNIVERSITY PARK, Pa. — You@PSU is a new online portal that gives students one place to access comprehensive resources, tools, and information around a range of topics within three pillars: Succeed, Thrive, Matter. The portal launched this week and offers valuable content related to COVID-19, such as working and learning remotely, managing fears and anxieties, and staying connected while physical distancing.
Each of the platform's three pillars houses informative articles alongside campus resources in several topic areas. SUCCEED focuses on academics, career success, leadership, and professional development. THRIVE centers around physical, mental and emotional wellbeing with topics such as stress management, sleep, nutrition, sexuality, fitness, alcohol and substance use, and body image. MATTER focuses on involvement and belonging, with topics such as volunteering, clubs, relationships, and making friends.
Students log in to the portal at You.PSU.edu using their Penn State credentials. After logging into the portal for the first time, students can create a profile, take a brief questionnaire, and set goals. Based on this information, the content within the portal is customized to a student's needs and interests, all while maintaining a student's privacy and anonymity.
Because the portal is so personalized, it adapts to each student's unique experience as stressors, lifestyle, and needs change throughout college.
Students can browse the customized content by topic area (Succeed, Thrive, Matter) or use the search feature to find specific resources and services by topic area keyword search. Each topic area allows students to filter by campus resources to find what is available on their campus. Students can also view all resources, which include articles, videos, facts, tips, and more. The content in You@PSU is updated regularly and students can return to the portal again and again as their strengths and needs evolve throughout their college journey.
Penn State partnered with YOU at College to offer You@PSU. This free web portal dedicated to student health, happiness, and success is the first technology of its kind on college campuses. The portal is managed through Penn State Student Affairs but combines resources from units around the University. While the portal is now live and available to students, it will continue to be developed to include additional University resources as well as campus-specific resources and information over the next academic year.