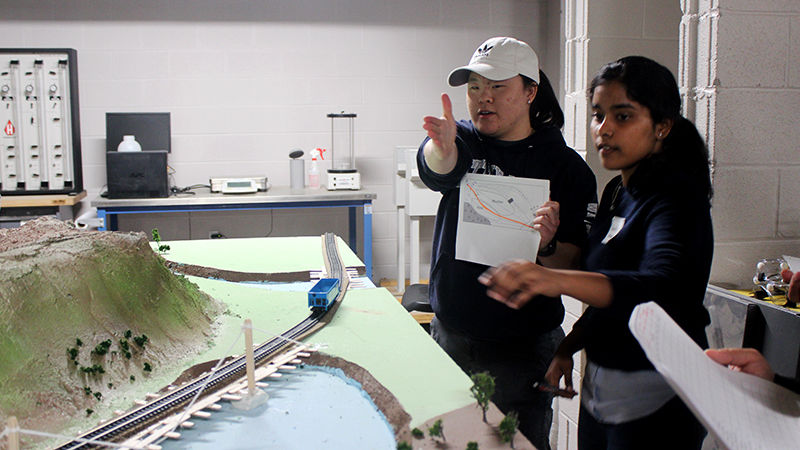 ALTOONA, Pa. — The first round of the Penn State Women in Engineering (WE) design competition kicks off Jan. 28 with an online quiz bowl.
The competition, sponsored by Norfolk Southern and hosted by the Penn State Altoona Rail Transportation Engineering program, is in its second year. This year's theme is multimodal transportation with a focus on railway engineering.
The online quiz bowl begins Jan. 28 and closes Feb. 3. Students will answer questions about all aspects of engineering and its impact on society, economics and politics. Winners will advance to a design portion, and winners of that round will enter a final round, tasked with solving an on-site, hands-on problem.
Winners of the competition will receive scholarships of up to $3,000 in addition to the mentorship provided by Penn State Altoona faculty and Norfolk Southern professionals.
The competition exposes and broadens women engineering students' perspectives and interest in engineering, as well as challenges critical engineering skills. For more information, visit the Women in Engineering Competition site.