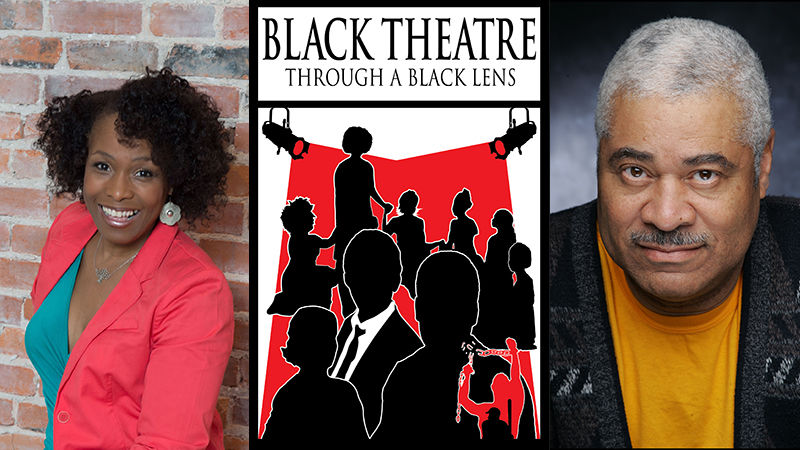 ALTOONA, Pa. — The annual African American Read-in at Penn State Altoona will take place Feb. 16–17. This year's theme is "Black Theatre through a Black Lens," celebrating the African American dramatic literary tradition—its themes, forms, and playwrights—from slavery times through the first two decades of the 21st century.
Events begin at 2:30 p.m. Sunday, Feb. 16, in the Port-Sky Café with a community gathering featuring short performances and a special program component for children. A dinner will also be served. Attendees are invited to share a short reading from a work by an African American author or just listen and enjoy. Advanced reservations are required. RSVP by emailing [email protected], by calling 814-949-5288, or register online by Jan. 27.
The Read-in continues Monday, Feb. 17 with the "Monday Marathon," an Open Mic Read-in held in the Misciagna Family Center for Performing Arts. From 9 a.m. to 5 p.m., various presentations, readings, and performances will take place to celebrate African American plays and playwrights. The Penn State Altoona and Blair County communities are invited to drop in any time throughout the day to participate and/or listen and enjoy.
From noon to 1 p.m. the keynote presentation "How August Wilson's Decade Series Changed the American Narrative" by Charles Dumas will take place in the Misciagna Family Center for Performing Arts.
Dumas is a professor emeritus from Penn State, where he was the first tenured African American professor in the School of Theatre. In 2002, Dumas was a Fulbright Fellow at Stellenbosch University in South Africa. A professional writer, director, and actor, Dumas is a Pennsylvania Council of the Arts recipient for playwriting and twice a semi-finalist for playwriting from the National O'Neil Festival. He has directed and written over 50 plays. He is a winner of the best actor award from the Hollywood/Beverly Hills NAACP and a winner of an Emmy for Ensemble Acting for his portrayal of Bob Ming in the television miniseries "Separate but Equal," starring Sidney Poitier.
At 5:30 p.m., the featured author of the 2020 African American Read-In at Penn State Altoona, Denise J. Hart, will give a reading and talk in the Titelman Study of the Misciagna Family Center for Performing Arts. Hart's plays are grounded in the African American experience and explore the intersection of race, class, and identity and its impact on memory, personal integrity, and family. As a scholar, Hart is driven by a commitment to document and preserve under-researched narratives in the history of black theater, particularly black playwrights.
Hart is a commissioned playwright with Plowshares Theatre Company in Detroit, one of the oldest continuous nationally recognized African American theater companies and Michigan's only professional African American theater company.
Founder of the playwriting program at Howard University, where she currently teaches as an associate professor, Hart is the recipient of several national playwriting honors and awards. She is also a screenwriter, a dramaturg, and a director.
All events are free and open to the public and sponsored by the African American Read-in at Penn State Altoona with additional support from the Blair County NAACP.
If you'd like to sign up to read or have questions about the Monday Marathon, contact Robin Reese at [email protected].
Find out more on the African American Read-in site. Follow the African American Read-in at Penn State Altoona on Facebook, Twitter, and Instagram.