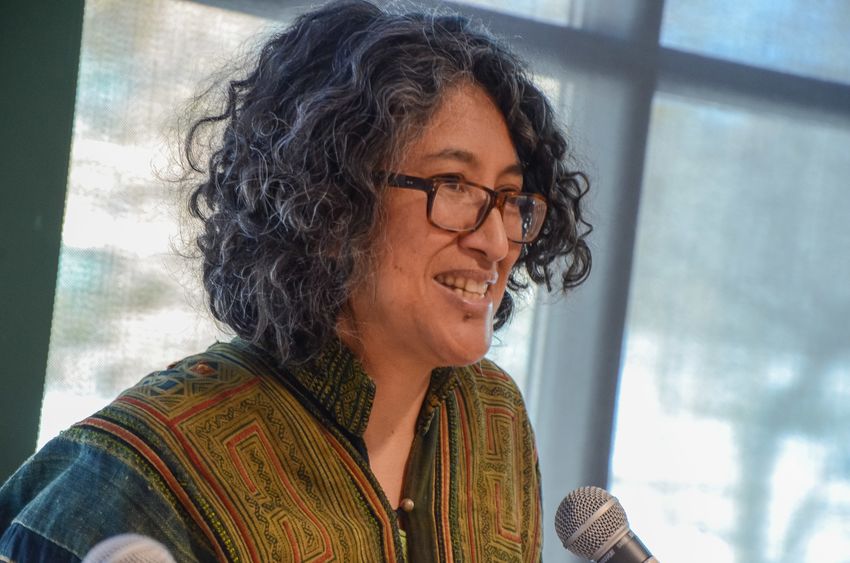 ALTOONA, Pa. — "I started to write poetry late in life. I want to tell you, who are students now: Grasp this time to be the person examining the difficult questions and trying to answer them through poetry. This is the now for you, now is the fertile time in your life as students."
— Gabeba Baderoon, keynote speaker for the 2018 African American Read-In Chain at Penn State Altoona.
Baderoon offered her lecture, "Writing the World: The Poetry of African Women in the Diaspora." She is the author of "Regarding Muslims: From Slavery to Post-apartheid" (awarded the 2017 Best Non-fiction Monograph Award from the National Institute for the Humanities and Social Sciences) as well as the poetry collections "The Dream in the Next Body," "The Museum of Ordinary Life," and "A Hundred Silences." Baderoon, born in South Africa, is an associate professor of women's, gender and sexuality studies and African studies at University Park.
"You have the power of language in your hands to create something unforgettable. That's what poetry does. Poetry is like hearing your own voice when you've been waiting your whole life to hear it. Poetry allows you to say what you cannot utter. Poetry is not about making words attractive. It's about remembering when words do something you cannot forget."
For more information about the Read-In, visit the African American Read-In at Penn State Altoona.