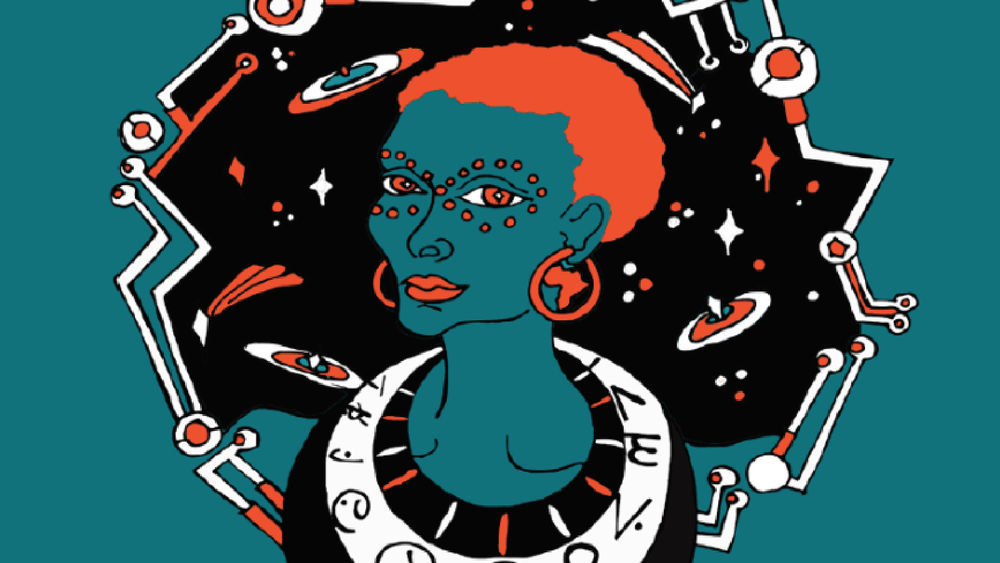 The annual African American Read-In at Penn State Altoona will take place Feb. 10–11, 2019. This year's theme is Afrofuturism. Afrofuturist writers work within and across the genres of speculative fiction, science fiction, fantasy, and magic realism in stories featuring black people as the heroes, explorers, and creators of the future. Afrofuturist literature pushes the boundaries of the real in order to re-imagine the possible.
Events begin Sunday, Feb. 10 at 2:30 p.m. in Port-Sky Café with a community gathering featuring literature and a special program component for children. A dinner will also be served. Attendees are invited to share a short reading from a work by an African American author or just listen and enjoy. Advanced reservations are required. RSVP to [email protected], call 814-949-5288, or register online by Jan. 21.
The Read-In continues Monday, Feb. 11 with "Monday Marathon and Afrofuturism Festival," an Open Mic Read-In held in the Misciagna Family Center for Performing Arts. From 9 a.m.–5 p.m., various presentations, readings, performances, activities, games (and prizes!) will take place to celebrate African American authors and artists. The Penn State Altoona and Blair County communities are invited to drop in any time throughout the day to participate or listen and enjoy.
From noon–1:00 p.m. the keynote presentation "The Power of Myth: Representation in Comics" by Jiba Molei Anderson will take place in Misciagna. Anderson is the CEO of Griot Enterprises, a publishing company/visual communication studio and creator of its flagship property, The Horsemen. He is also the curator of 4 Pages 16 Bars: A Visual Mixtape, an anthology which focuses on independent works from creators of color and maintains The Afrosoul Chronicles, a blog about comics, pop culture, politics, and race.
Anderson has been employed as a graphic designer, animator, art director, and graphic novelist for entertainment and educational institutions such as Universal Music Group, the University of Illinois-Chicago, the Smithsonian National Museum of African Art, and the Chicago Academy of Music. Anderson is currently a part-time lecturer at Chicago State University.
At 5:30 p.m., Zetta Elliott, featured author of the 2019 African American Read-In at Penn State Altoona, will give a reading of her works in the Titelman Study of Misciagna.
Born in Canada, Elliott moved to the United States in 1994 to pursue her Ph.D. in American studies at New York University. Her essays have appeared in The Huffington Post, School Library Journal, and Publishers Weekly. She is the author of 30 books for young readers, including many sci-fi and fantasy titles as well as the award-winning picture books Bird and Melena's Jubilee. Her own imprint, Rosetta Press, generates culturally relevant stories that center children who have been marginalized, misrepresented, and/or rendered invisible in traditional children's literature. Elliott is an advocate for greater diversity and equity in publishing. She currently lives in Philadelphia.
The keynote presentation by Anderson and Elliott's reading will be followed by book signings.
If you'd like to sign up to read, perform, or have questions about the Monday Marathon, contact Robin Reese at [email protected].
All events are free and open to the public and sponsored by the African American Read-In at Penn State Altoona.
Find out more on the African American Read-in site. Follow the African American Read-in at Penn State Altoona on Facebook.