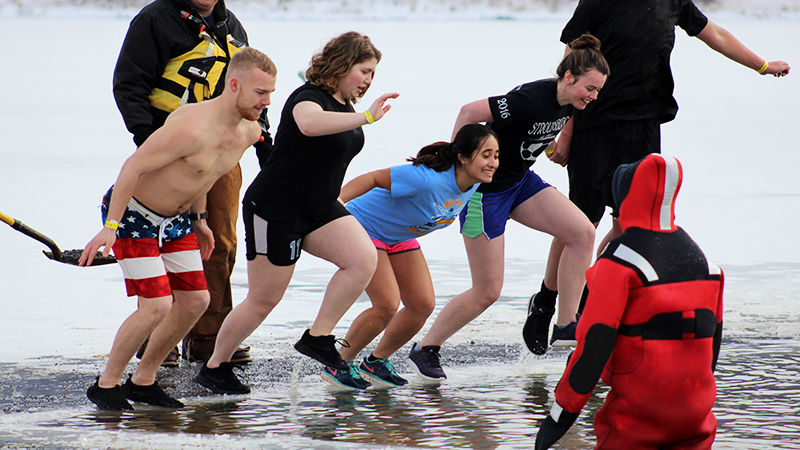 ALTOONA, Pa. — Due to potentially dangerous winter weather conditions and water temperatures, the Saturday, Jan. 25, 2020, Penn State Altoona Winter Plunge has been moved from Canoe Creek to the Slep Student Center on campus.
Head to campus beginning at 10:30 a.m. for activities including Zumba and a frozen t-shirt race. There will be award presentations, food, and chances to win a Winter Plunge beach towel or an escape room experience.
The event is a fundraiser for the college's Ivyside Eats food pantry, which offers non-perishable items to students facing food insecurity. The pantry is run by the campus ministries in conjunction with the University to make certain all students at Penn State Altoona can focus on their studies rather than where their next meal is coming from.
To make a gift, text WinterPlunge to 71777. Questions may be directed to Karen Helsley at the Penn State Altoona Office of Development and Alumni Relations at 814-949-5189 or [email protected].