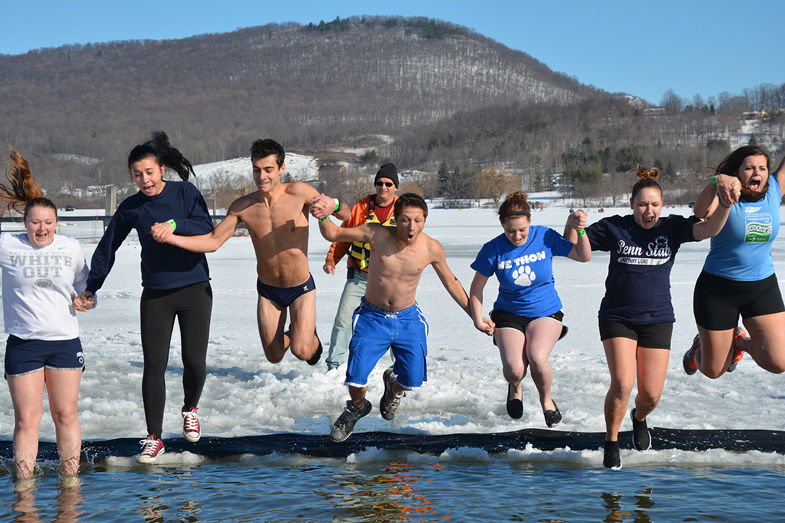 ALTOONA, Pa. — With a quick jump in the chilly winter waters of Canoe Creek State Park, Penn State Altoona students, alumni and friends throughout the community will raise funds for two great causes.
On Saturday, Jan. 28, participants in the Penn State Altoona Alumni Society's fifth annual Winter Plunge will test their mettle in a fundraiser for the society's scholarship program and Penn State Altoona Benefiting THON. The event begins at 1:30 p.m. at Canoe Creek State Park.
Since its inception in 2013, the Winter Plunge has raised more than $130,000 for the two programs.
Registration forms are available at the Office of Development and Alumni Relations, located in Kazmaier Building, 1419 Twelfth Avenue in Altoona. More information and online registration can be found at http://sites.psu.edu/winterplunge/. For questions, contact Louisa Lobre-Riley, associate director of alumni relations, at [email protected] or 814-949-5189.