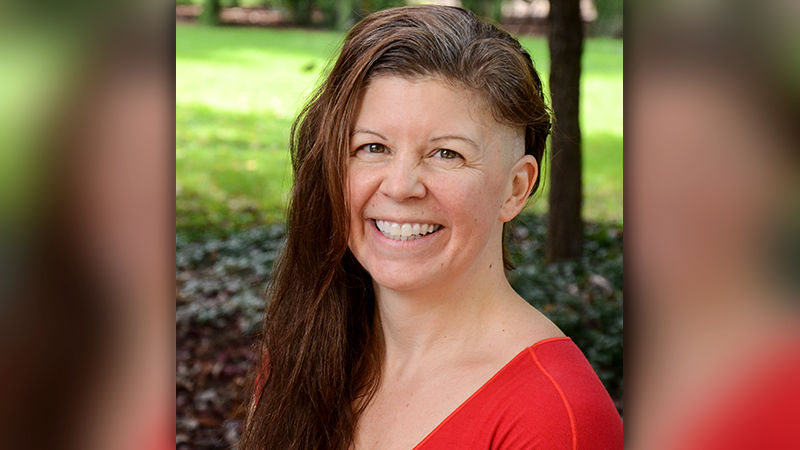 Laura Rotunno is the 2019-20 recipient of the Schreyer Honors College Excellence in Advising award. This University-wide award is presented annually to an honors adviser nominated by a student or students for excellence in advising.
Rotunno, associate professor of English, started as a Schreyer Honors College representative in 2011. "The position allows me to interact with students from all disciplines, one of my favorite things about the program. I am lucky enough to have most of the students who enter the program as freshman in one of my English courses, so I am also able to watch them develop in their academic careers."
Rotunno humbly states that she is simply a point of information for those interested in Schreyer Honors College. However, her nomination form suggests she is much more pivotal in advising and preparing Schreyer scholars and meeting the goals of the Schreyer Honors College.
"She always keeps students on track, and she is happy to assist in activities outside the classroom, whether it be suggesting involvement in a club or event or assisting with applications for scholarships and research," her nominator writes. "Dr. Rotunno is also a friendly face around campus. She is always ready to go above and beyond to ensure that her honors students are prepared, engaged, and happy, and makes sure that students at Altoona get the full Schreyer Honors College experience!"
"I see the honors program and my role in it as simply facilitating students who want to challenge themselves, who want more out of their time at Penn State," said Rotunno. "That is an invigorating role; to get an award for doing that is an added bonus, a very special added bonus."
Rotunno will receive her award at a luncheon Nov. 1 at the Nittany Lion Inn on the University Park campus of Penn State.