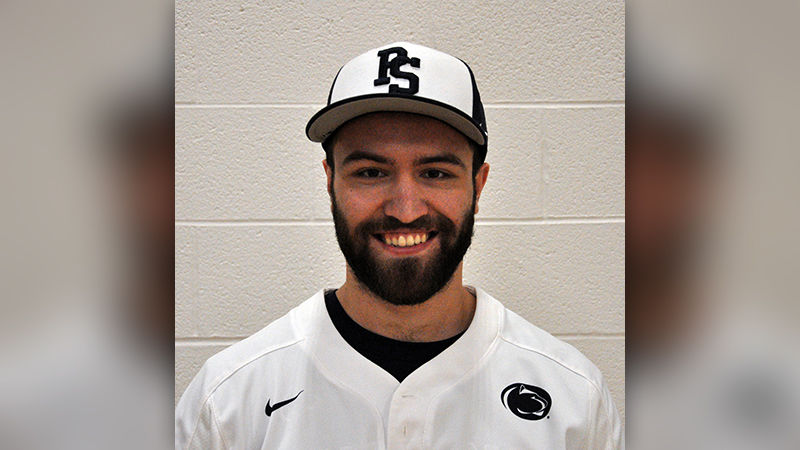 ALTOONA, Pa.—Penn State Altoona junior first baseman Catcher Cumming (Altoona, PA/Altoona) was named to the D3baseball.com Team of the Week on Tuesday, April 16, 2019, as one of the top performers in Division III baseball last week.
The Team of the Week is D3baseball.com's weekly honor roll, in its eighth season of recognizing the top performers at each of the nine positions from the previous week. Players are selected from nominations from their schools' sports information directors. This is the tenth Team of the Week of the 2019 season.
Cumming had another big week with the bat for the Lions, posting three multi-hit performances in five games played.
In a pair of home wins over non-conference opponent Penn College last Tuesday, Cumming combined to go 5-for-5 in the doubleheader with six runs batted in, two runs scored, two walks, one home run, and one stolen base. In two losses to Allegheny Mountain Collegiate Conference opponent La Roche University at home on Wednesday, he went 3-for-5 with two RBI, two runs scored, one walk, and one home run. Cumming finished his week strong on Saturday, going 1-for-3 with an RBI and a run scored in a game one victory during a doubleheader at AMCC foe D'Youville College.
For the week, Cumming hit .692 (9-for-13) with nine RBI, five runs scored, three walks, two home runs, one double, and one stolen base. He posted a .706 on-base percentage, and he slugged 1.231. This is Cumming's first-ever selection to a D3baseball.com Team of the Week.
In 26 games played to date, Cumming is currently tied for first in the AMCC in RBI (32) this season while ranking fifth in home runs (5) and slugging percentage (.622).
Penn State Altoona baseball is 19-11 overall, including an 8-4 mark in the AMCC. The Lions' next date of competition is this Thursday, April 18, when the team will travel to Chambersburg, Pa. to take on non-conference opponent Wilson College in a single, nine-inning game starting at 4:00 p.m.