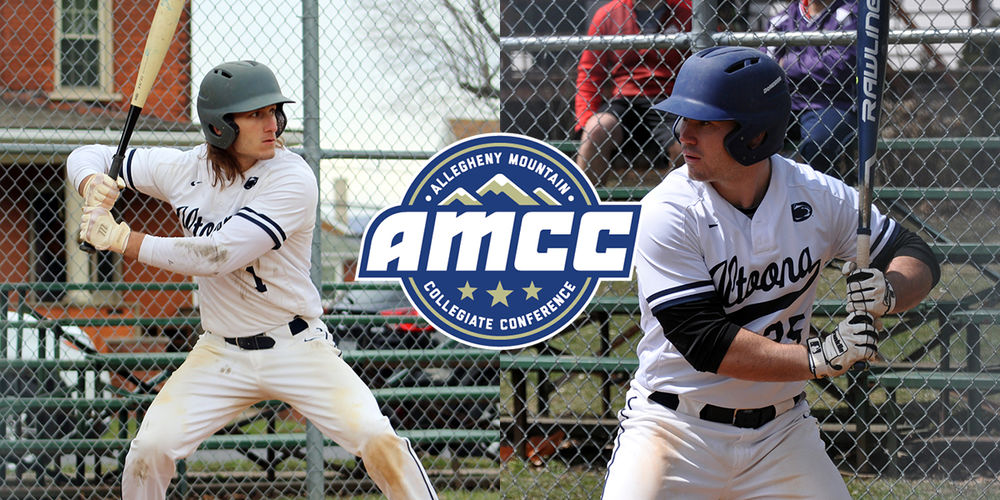 NORTH BOSTON, N.Y. – Penn State Altoona baseball is expected to finish in fifth place, according to the results of the 2019 Allegheny Mountain Collegiate Conference Preseason Coaches' Poll that was released on Tuesday, February 12.
AMCC coaches voted La Roche College into the top spot. Penn State Behrend took second place, and Pitt-Greensburg was voted into third place. Pitt-Bradford senior catcher Austin Parent was selected the Preseason Player of the Year, while La Roche junior pitcher Tre Thomas took Preseason Pitcher of the Year honors.
Penn State Altoona compiled a 17-21 overall record last season, including a 10-8 mark that tied Pitt-Bradford for the fourth-best conference record. The Lions ultimately took the number five seed in the AMCC Tournament and defeated Pitt-Bradford in the first round, best-of-three playoff series. Penn State Altoona advanced to the AMCC semifinals, where it was eliminated following losses to La Roche and Penn State Behrend.
Led by third-year head coach RJ Barnard, the Lions return a strong group of players from last season's squad, including five of their six All-AMCC selections. The team will look to take the next step in the 2019 season.
Named as "Players to Watch" for Penn State Altoona in the preseason poll were junior outfielder Peter Jacobs (Dix Hills, NY/Half Hollow Hills West) and junior outfielder Chase Clouser (Dublin, OH/Dublin Jerome).
Jacobs was a first team All-AMCC pick last season. In the AMCC, he ranked fourth in doubles (17), sixth in runs scored (44) and slugging percentage (.644), eighth in batting average (.393), 11th in total bases (87), 12th in on-base percentage (.468), 13th in hits (53) and home runs (5), and 21st in runs batted in (29).
Clouser ranked 19th in the AMCC last season in stolen bases (7), 20th in slugging percentage (.531) and home runs (3), and 21st in batting average (.357). On the Lions, he finished the season third in batting average (.357) and slugging percentage (.531), fourth in on-base percentage (.407), tied for fourth in home runs (3), and tied for fifth in runs scored (27).
Penn State Altoona baseball is scheduled to open its season with a doubleheader at non-conference opponent Eastern Mennonite University this Saturday, February 16 at 12:00 p.m.
To view the complete 2019 AMCC Preseason Baseball Coaches' Poll, visit the AMCC site.