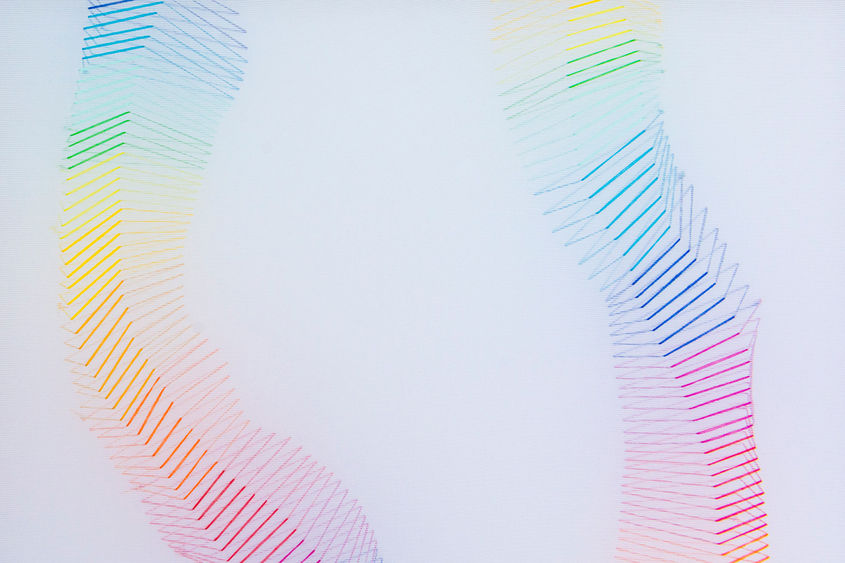 ALTOONA – The exhibition lacuna by Ivyside Juried Art Exhibition winner, Nicole Czapinski will run September 12 – November 16, 2018, in the Sheetz Gallery of the Misciagna Family Center for Performing Arts. A reception will be held from 3:00 - 5:00 p.m. September 12 in the Titleman Study of the Center. The exhibition is free and open to the public.
Czapinski, a native of Pittsburgh, received a B.A. from Bennington College in 2006. She has had solo exhibitions in Pittsburgh and Vermont and her work has been featured in numerous group exhibitions including the Pittsburgh Biennial, Trestle Gallery in New York, and Southern Exposure in San Francisco. She is currently participating in the 2018-19 Distillery 9 Studio Program at the Brew House Association in Pittsburgh. This fall she will be a visiting artist at Bennington College and in summer 2019, her work will be featured at the Westmoreland County Museum of American Art.
Czapinski creates complex compositions by exploring the boundaries between 2-D and 3-D art. Wooden frames are stretched (front to back) with sheer fabric creating two semi-transparent surfaces. Sewing between the panels, she creates the illusion of drawing and sculpture simultaneously. The visual impression is used to challenge how the conscious mind perceives the metaphysical. Of her work, Czapinski states, "If we start to question the very nature of seeing, perhaps we can create space for alternative ways of understanding, relating, and being together in the world."
The Galleries are open Monday – Thursday, 10:00 a.m. – 2:00 p.m. and before and during all performances. For further information, call the Misciagna Family Center for Performing Arts at 814-949-5452.