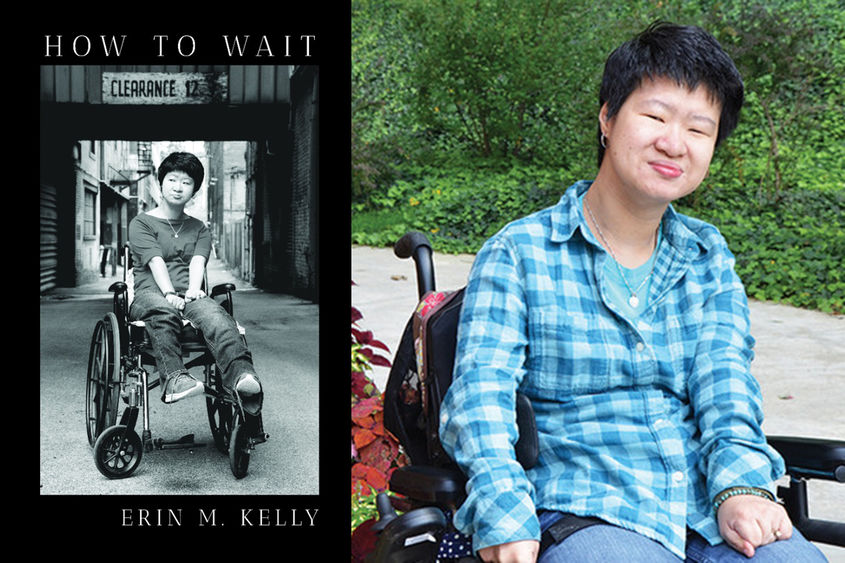 A celebration of a new chapbook of poems by Penn State Altoona alumna Erin M. Kelly will be held Wednesday, September 5, 2018, at 4:30 p.m. in the Titelman Study of the Misciagna Family Center for Performing Arts.
Kelly, who graduated in 2009 with a degree in Letters, Arts, and Sciences, recently published her first chapbook of poems, How To Wait. She is an essayist, poet, columnist, and freelance editor. Her writings have been published in The Huffington Post, Upworthy, The Mighty, The Good Men Project, Wordgathering Poetry Journal, XoJane, and Oberon. Among her editing projects is the memoir To Cope and To Prevail by Ilse-Rose Warg, retired Penn State Altoona senior lecturer in German.
Kelly, who was born with cerebral palsy, prefers to be recognized for her work rather than her disability. In "The View from Here," a monthly column she writes for the Altoona Mirror newspaper, she addresses the challenges she faces daily. An essay on her experience with disability is forthcoming in Bodies of Truth: Personal Narratives on Illness, Disability, and Medicine co-edited by Erin Murphy, Penn State Altoona professor of English.
Steve Sherrill, professor of English and Integrative Arts at Penn State Altoona, says, "Erin Kelly's voice has that fearless, true, unstoppable quality. The poems in How To Wait come out of, confront, grapple with the complicated journey of a life, of Kelly's life. They do so with honesty, with courage, with a fierce vulnerability. They do so with language that is crafted and considered. The result is a poetry that is at once intimate and expansive."
The event will feature a reading of Kelly's poems and a book signing. Sponsored by the English and Letters, Arts, and Sciences programs and the Division of Arts and Humanities, the event is free and open to the public.
For more information on Kelly's chapbook, visit the Finishing Line Press website.