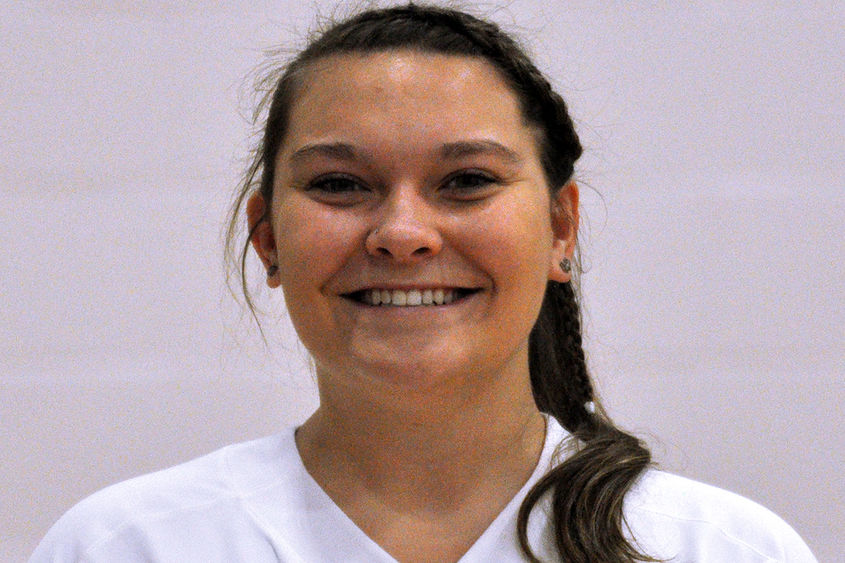 ORCHARD PARK, N.Y. – Penn State Altoona softball's freshman pitcher Emily Strouse (Beech Creek, PA/Central Mountain) was selected the Allegheny Mountain Collegiate Conference's Pitcher of the Week on Monday for her performance last week.
Strouse had a sensational week in the circle for the Lady Lions, as her team went 5-3 in AMCC play.
Facing Mount Aloysius College in game one of last Wednesday's home doubleheader, Strouse pitched a complete game to pick up the win, going seven innings and allowing just two runs on six hits and three walks while striking out one batter. In game two of Friday's home twinbill against La Roche College, Strouse recorded her first career complete game shutout by pitching seven scoreless innings and yielding only one hit and one walk while striking out three. On Saturday, in the first game of a doubleheader at Pitt-Bradford, the freshman right-hander tossed another complete game for the win, giving up only one earned run with eight hits, no walks, and one strikeout. In Sunday's home doubleheader against D'Youville College, Strouse went the distance in game one, pitching six innings and allowing just one run on 10 hits and no walks. She also entered in relief during game two, pitching two perfect innings with one strikeout.
For the week, Strouse posted a 4-0 record that included one shutout. She pitched 29 innings, allowing only four earned runs and four walks while yielding 25 hits and striking out six. Strouse posted a stingy 0.97 earned run average on the week, and she limited opposing batters to a .229 average.
This is Strouse's second AMCC Pitcher of the Week selection this season.
Penn State Altoona softball is 17-12-1 overall, including 7-5 in the AMCC. Next up for the Lady Lions is a home doubleheader on Wednesday, April 25 against conference opponent Franciscan University, with game one starting at 3:00 p.m.