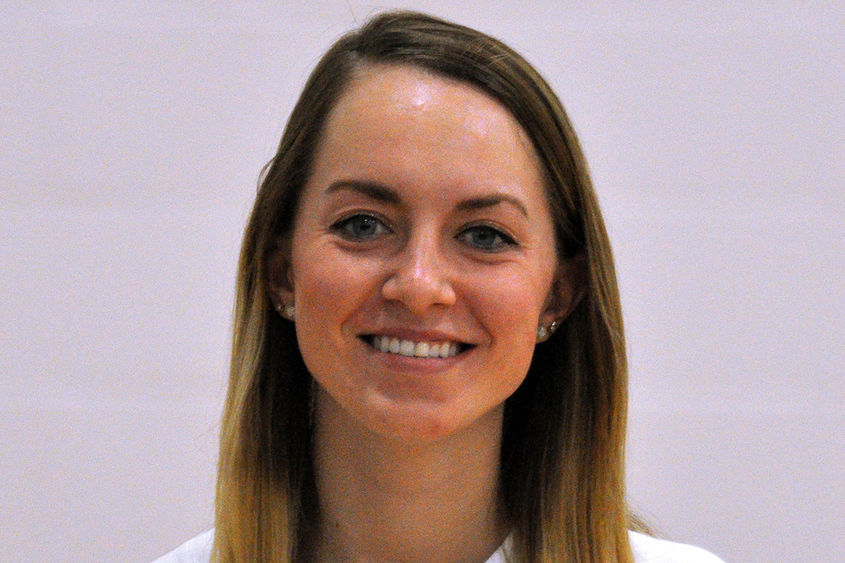 ORCHARD PARK, N.Y. – Penn State Altoona junior shortstop Haley Giedroc (Howard, PA/Bald Eagle) was named the Allegheny Mountain Collegiate Conference's Player of the Week in softball on Monday for her performance last week.
Giedroc had a big week at the plate, helping the Lady Lions going 2-1-1 in a pair of doubleheaders.
In game one of Wednesday afternoon's doubleheader at AMCC opponent Pitt-Greensburg, Giedroc went 2-for-3 with a double, two runs batted in, two runs scored, one walk, and one stolen base. In game two, the junior batted 3-for-4 with a home run, a double, five RBI, two runs scored, a walk, and a stolen base.
Giedroc followed that up with another solid day in Thursday's twinbill at non-conference opponent Juniata College. In game one of that doubleheader, she was hit by pitch three times – setting a Penn State Altoona softball single game record – and scored three runs while also walking twice and stealing two bases. In game two, she was 1-for-5, hitting a game-tying three-run homer in the seventh inning.
On the week, Giedroc hit .500 (6-for-12) with 10 RBI, eight runs scored, four walks, four stolen bases, three times hit by pitch, two home runs, and two doubles. She posted a .684 on-base percentage and slugged 1.167. At shortstop, Giedroc recorded a total of 17 assists and eight putouts in her four games last week.
This is Giedroc's first AMCC Player of the Week award this season, and it is also the first of her career.
Penn State Altoona softball is 12-9-1 overall this season, including a 2-2 record in the AMCC. The team's next games are Wednesday, April 18, when it hosts nearby conference opponent Mount Aloysius College for a doubleheader at Stewart Athletic Field. Game one is slated to start at 3:00 p.m. that day.