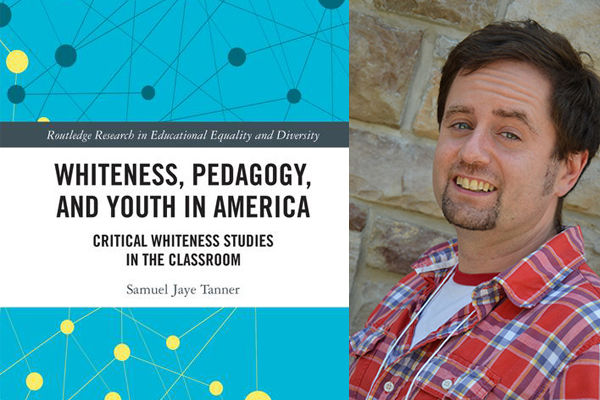 A book by Samuel Tanner, assistant professor in literary education, was recently published.
Whiteness, Pedagogy, and Youth in America: Critical Whiteness Studies in the Classroom details a teacher-researcher project Tanner conducted in Minnesota.
The book employs a narrative approach to recount and interpret the story of an innovative teaching and learning project about whiteness. By offering a first-hand description of a nationally-recognized, high school-based Youth Participatory Action Research project—The Whiteness Project—this book draws out the conflicts and complexities at the core of white students' racial identities. Critical of the essentializing frameworks traditionally given to address white privilege, this volume advances a distinctive and theoretically robust account of 'second-wave critical whiteness pedagogy'.