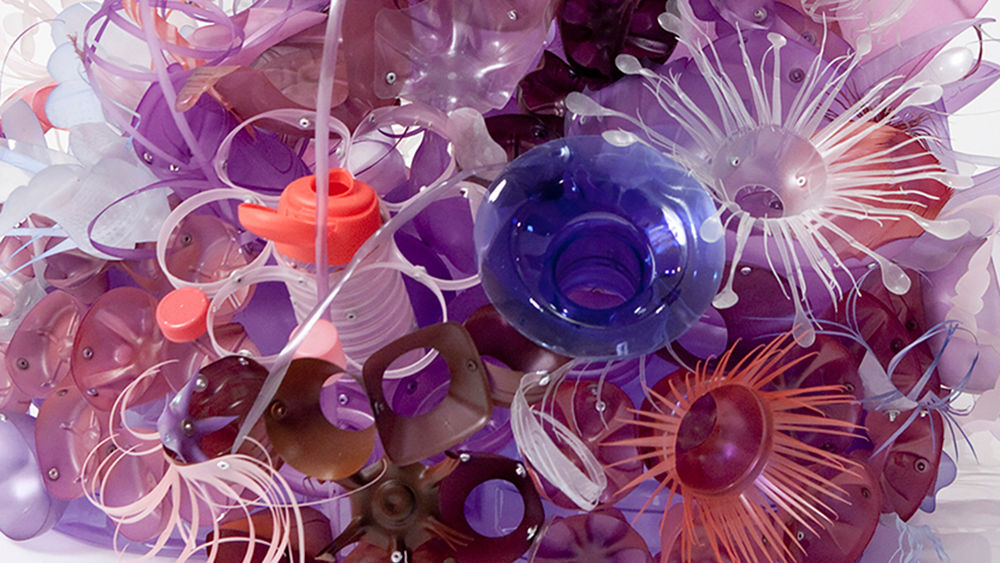 As part of the Palmer Museum's semester-long exhibition Plastic Entanglements, Brian Black, distinguished professor of history and environmental studies, will deliver the Gallery Talk "Entangled Conversation: Flexible Consumption: Plastics and the American Ecology of Oil," on March 23, 2018, at 12:10 p.m. in the Palmer Museum of Art on Penn State's University Park campus.
The story of plastic is as complex as the polymer chains that make up its unique material properties. Plastic Entanglements brings together 60 works by 30 contemporary artists to explore the environmental, aesthetic, and technological entanglements of our ongoing love affair with this paradoxical, infinitely malleable substance. Both miraculous and malignant, ephemeral yet relentlessly present, plastic infiltrates our global networks, our planet, and even our bodies.
Black's talk is free and open to the public.