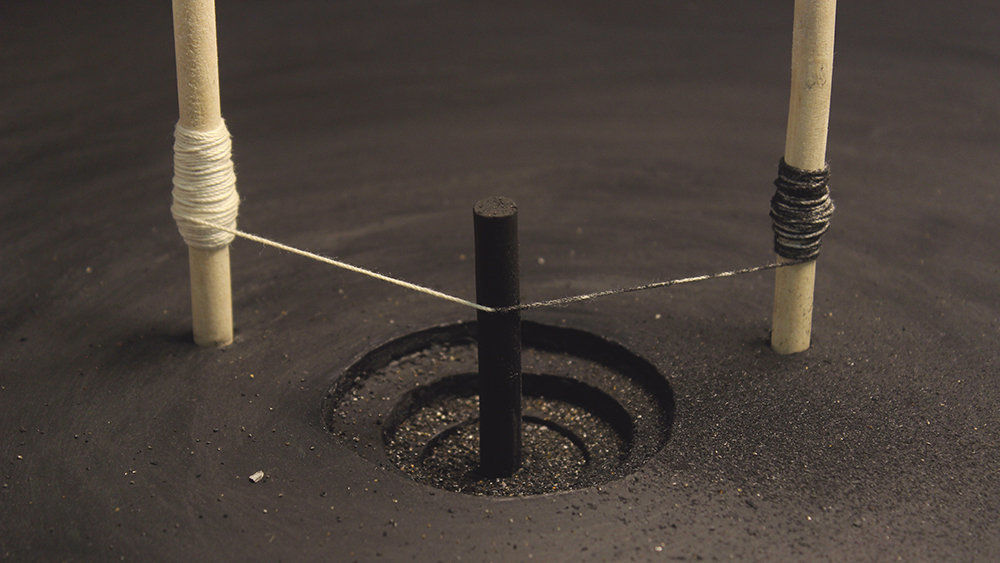 The exhibition "Patch Work" by Sarah E. Jenkins, will run March 15 to April 17, in the McLanahan Gallery of the Misciagna Family Center for Performing Arts at Penn State Altoona. A reception will be held 3 to 5 p.m. March 15 in the Titelman Study of the Center at Penn State Altoona.
Jenkins is a part-time lecturer of visual arts at Penn State Altoona. In May, she will participate in an artist residency at Stiwdio Maelor in Wales to continue research she began there last year. Jenkins received a masters of fine arts from the School of the Museum of Fine Arts at Tufts University in Boston, Massachusetts. She is an alumna of Penn State Altoona having received her bachelor of arts in visual art studies with a minor in women's studies.
"Patch Work" consists of stop motion animations that turn, pour, fill, blacken, and cut as they carry out small labors. Jenkins finds inspiration from her family's labor history and the dualisms within blue-collar labor: women's/men's, clean/dirty, indoor/outdoor, unpaid/paid, white/black. As a first-generation college graduate from a rural mining town, Jenkins is interested in the ways that work connects people, particularly in post-industrial communities.
The Galleries are open 10 a.m. to 2 p.m. Monday to Thursday and before and during all performances. For further information, call the Misciagna Family Center for Performing Arts at 814-949-5452 or visit the Penn State Altoona website at www.altoona.psu.edu.