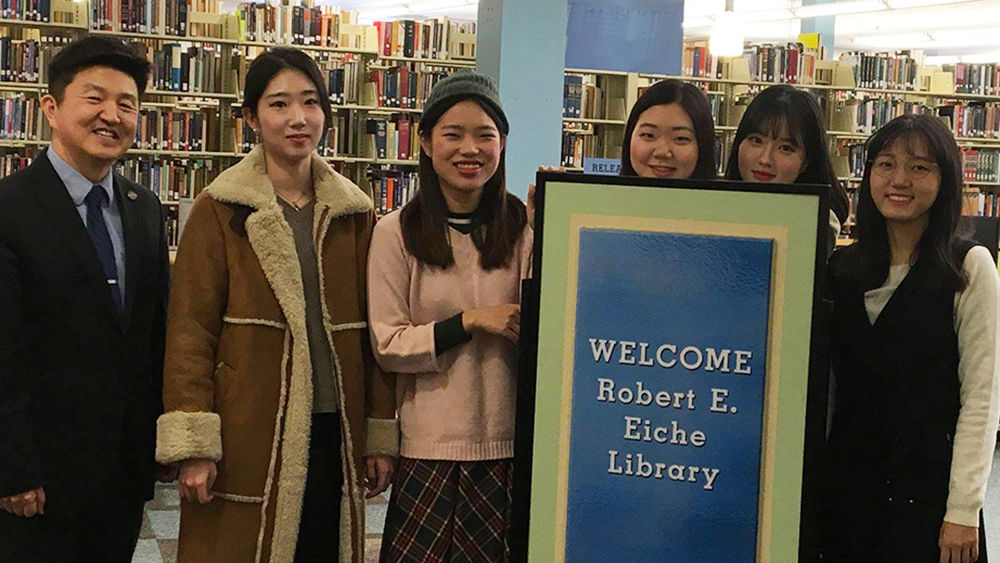 A partnership between Penn State Altoona and the Seoul Women's University (SWU) continues as five South Korean students take part in an simulated internship on campus.
Over a period of eight weeks, the students live in a residence hall and take an internship class.
"What these students from South Korea are looking for is an experience of working in a country where English is the first language," states Jungwoo Ryoo, Penn State Altoona's head of the Division of Business, Engineering, and Information Sciences and Technology and professor of information sciences and technology. "So we developed a program that combines a language element and unpaid work experience."
The students are working with GRIMM, an engineering and consulting firm that researches, develops, and advises on cybersecurity, to learn security consulting and training and vulnerability testing. They also participate in English as a Second Language course and tutoring through the Writing Commons. As a result, the students are learning to work in teams, hone their soft skills, and experience the world of American business.
For fun, the group will take field trips to Carnegie Mellon University and Google in Pittsburgh and Washington, D.C.
"The students from SWU are eager to come here because of the experiences we're offering them. They were motivated because they wanted to be here and learn these skills. But while they're here, it's also a positive impact on our own students. We put together groups of student ambassadors who mingle with the young women from Seoul, act as their guides, and work together. In general, it's a great opportunity for our students to be exposed to this type of international environment."
Ryoo hopes to continue the program annually and eventually have Altoona students travel to Seoul for an exchange program.
The partnership began in 2010 and continued last year with a small group of SWU students visiting Penn State Altoona for two days.