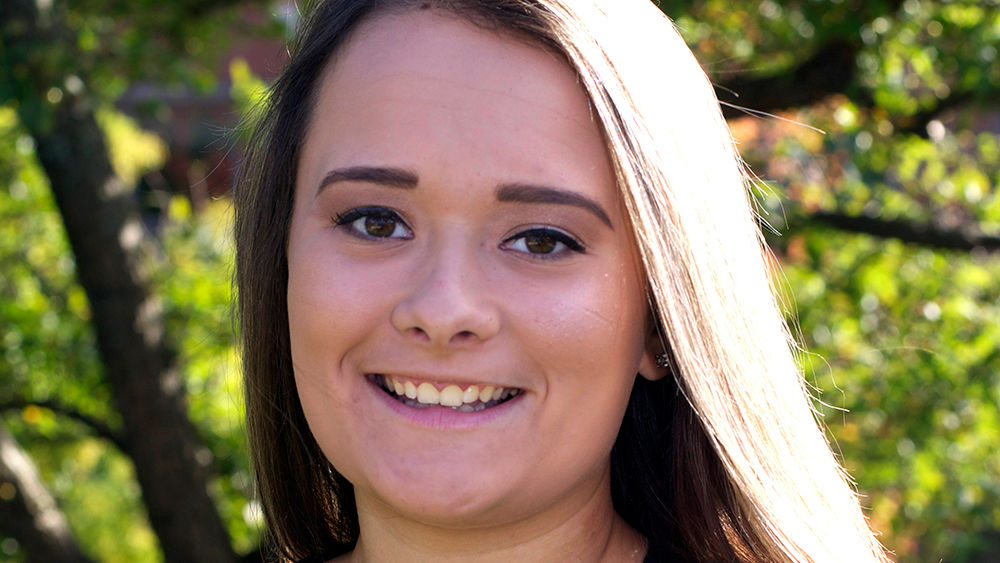 Penn State Altoona sophomore guard Finnley Christine (Tyrone, PA/Tyrone) picked up another award on Tuesday for her big performance last week, as the Eastern College Athletic Conference announced that she was chosen as its Division III South Region Player of the Week.
Christine's award from the ECAC comes on the heels of her receiving the Allegheny Mountain Collegiate Conference's Player of the Week honor on Monday. The sophomore guard put up big offensive numbers for the Lady Lions in a pair of AMCC contests last week.
In Wednesday night's loss to nearby AMCC rival Mount Aloysius College, Christine led her team with 26 points and 13 rebounds for her first double-double of the season, and she added four assists and one steal. In Saturday's loss at AMCC foe Penn State Behrend, the sophomore guard put up a career-high 29 points to go along with nine rebounds, a team-high six steals, and one assist. Christine's total of 29 points tied for the third-most points scored in a game by a Penn State Altoona women's basketball player in program history.
On the week, Christine averaged 27.5 points per game, 11.0 rebounds per game, 3.5 steals per game, and 2.5 assists per game. She is currently the fourth-leading scorer in the AMCC, averaging 17.4 points per game in 12 games played.
This is Christine's first-ever weekly award from the ECAC, and it is the first ECAC award garnered by a Penn State Altoona women's basketball player this season. She is an Elementary Education major at Penn State Altoona.
Lady Lions basketball is back in action this Wednesday, January 17 when it hosts AMCC opponent Pitt-Greensburg for an 8:00 p.m. game in the Adler Arena.