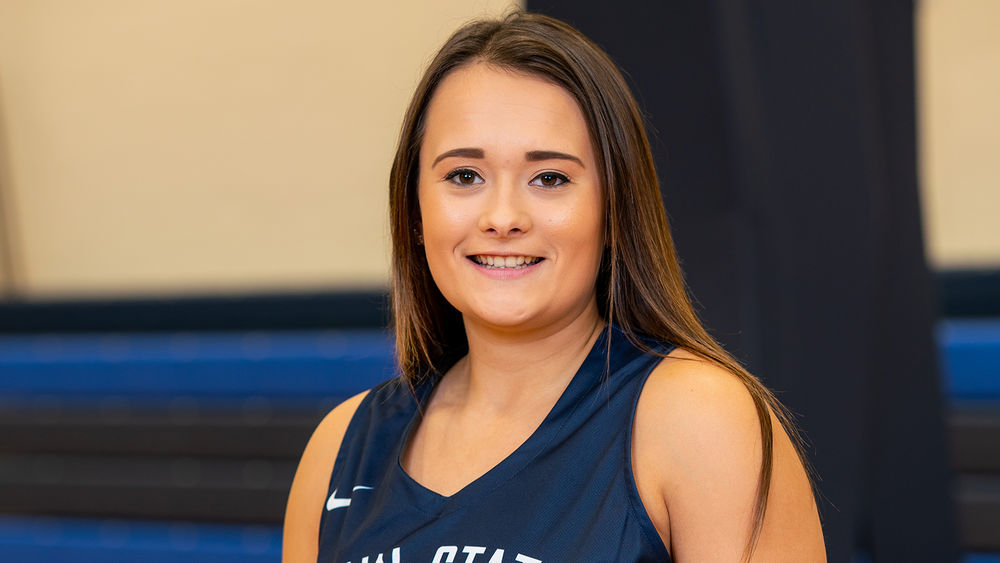 NORTH BOSTON, N.Y. – Penn State Altoona women's basketball's junior guard Finnley Christine (Tyrone, Pennsylvania/Tyrone) was named the Allegheny Mountain Collegiate Conference's Player of the Week on Dec. 10, for her performance on the hardwood last week.
Christine had a standout week for the Lady Lions in a pair of close AMCC losses.
In last Wednesday night's 90-87 home loss to conference opponent Pitt-Bradford, Christine scored 10 points to go along with nine rebounds and six assists. In Saturday evening's 77-75 loss at conference foe Penn State Behrend, the junior put up a career-high 30 points while adding six rebounds, four steals, and three assists. Her total of 30 points tied for the second-most points scored by an individual player in a single game in Penn State Altoona women's basketball history.
For the week, Christine averaged 20.0 points per game, 7.5 rebounds per game, 4.5 assists per game, and 2.0 steals per game. She currently ranks seventh in the AMCC in points per game, averaging 14.7 points per game through seven contests.
This is Christine's first AMCC Player of the Week award this season, and it is the second of her collegiate career.
Penn State Altoona women's basketball is 2-5 overall this season, including 1-3 in the AMCC. The Lady Lions' next game is at home at 2 p.m. Sunday, Dec. 16 against AMCC opponent Medaille College.