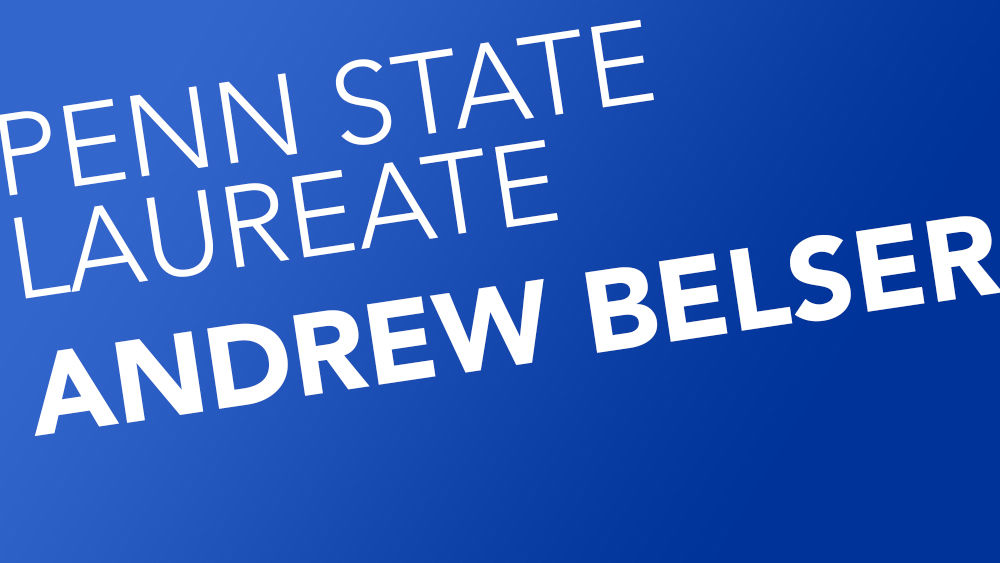 ALTOONA – The 2017-18 Penn State Laureate, Andrew Belser, will visit campus Thursday, Feb. 8, 2018. His exhibition, FaceAge, will play on a 56-minute loop from 10:00 a.m. to 5:00 p.m. in the Titelman Study of the Misciagna Family Center for Performing Arts. This event is free and open to the public. Belser will offer a presentation at 4:00 p.m, in the Wolf-Kuhn Theatre of the Misciagna Center.
FaceAge is an award-winning multimedia video installation in which participants explore issues of identity, gender, sexuality, and ethnicity through the lens of aging. FaceAge features interconnected chapters built around cross-generational encounters of younger (18-22) and older (65+) participants studying, describing, and touching one another's faces. The goal of the project is to challenge perceptions, build acceptance, and grow cross-generational connections.
Belser is a professor of movement, voice, and acting in the MFA program at University Park. He is also director of the Arts & Design Research Incubator in the College of Arts and Architecture. He is the founding artistic director of The Gravity Project, a professional theatre company and international performance research center. Belser was the recipient of the 2003 Pennsylvania Professor of the Year award by the Carnegie Foundation for Advancement of Teaching.
The Penn State Laureate title is conferred annually on a full-time faculty member in the arts or humanities to bring greater visibility to the arts, humanities, and the University, as well as his or her own work. Belser succeeds 2016-17 Penn State Laureate Rebecca Strzelec, professor of visual arts at Penn State Altoona.
For more information on FaceAge visit faceage.org. For more information on the Penn State Laureate program, visit vpaa.psu.edu/penn-state-laureate.