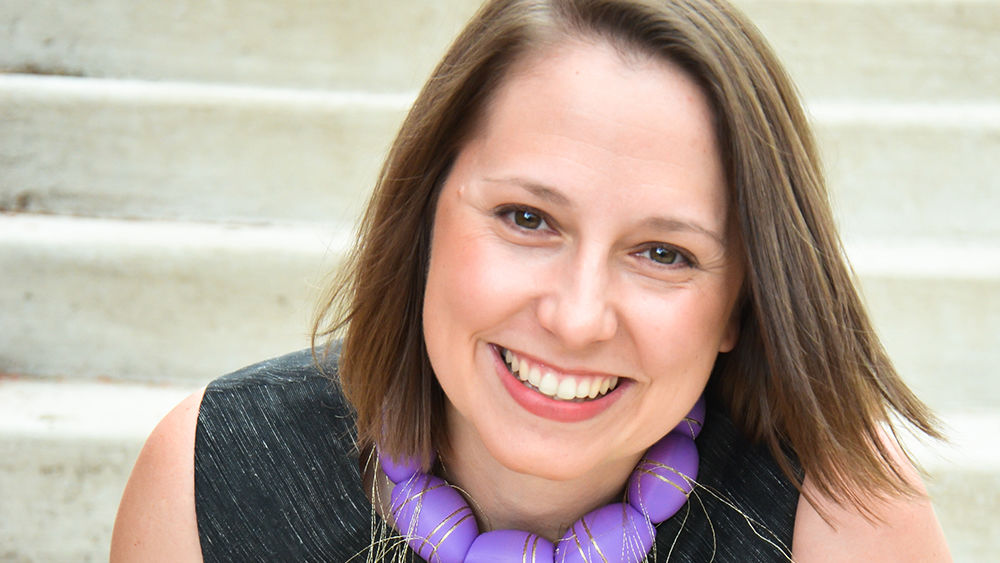 Rebecca Strzelec, professor of visual arts, program coordinator of visual arts studies, and the University's 2016-17 laureate, will offer a lecture April 18, 7 p.m. in the Eve Chapel on campus.
Her lecture, "Family Jewels: Redefining Future Heirlooms Through Concept and Technology," is part of her state-wide tour as laureate. The Penn State laureate is an honorary position held by a full-time faculty member in the humanities or arts. The laureate is assigned half-time for one academic year to bring an enhanced level of social, cultural, artistic and human perspective and awareness to a broad array of audiences.
Strzelec's work focuses on investigating the ways wearable objects interact with the surfaces of the body and includes the creation of these wearable objects through computer aided design (CAD) and rapid prototyping or 3D printing. She has been using 3D printing technologies in her work since 1999. 3D printing processes have matured quickly, resulting in greater accessibility and attention and bringing about significant and meaningful advances in many fields including healthcare, safety, architecture, and art and design. It has also raised questions of ownership, ethics and responsibility.
The event is free and open to the public.