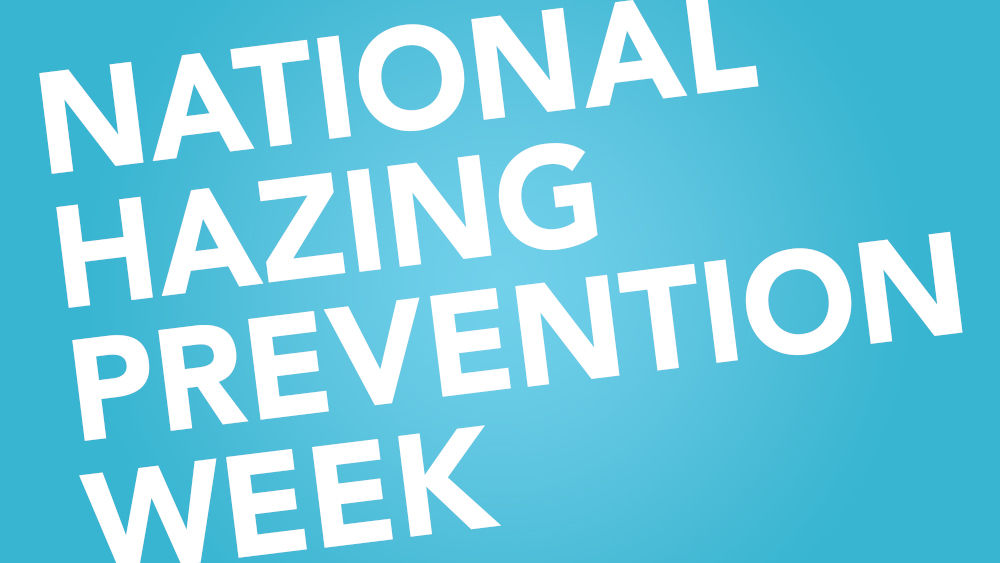 Penn State will observe National Hazing Prevention Week Sept. 18-22, hosting educational activities and events to raise awareness around the issue of hazing on college campuses across the country.
"Penn State has a no-tolerance policy on hazing and we are committed to educating and empowering students with the skills and tools they need to recognize, report and prevent hazing," said Penn State President Eric Barron. "National Hazing Prevention Week's focus aligns with the University's year-round efforts and educational programming to foster a safe and healthy campus environment."
Established in 2007 by HazingPrevention.Org, National Hazing Prevention Week is an initiative focused on educating university communities and encouraging students across the country to take a stand against hazing. At Penn State Altoona, the week-long spotlight on awareness and prevention is sponsored by the Center for Student and Civic Engagement and will feature events for students, faculty, and staff.
On Monday Sept. 18 and Tuesday Sept 19, 12:15-1:15 p.m. in Slep, view the 16-minute film We Don't Haze, followed by a discussion with Nick Rowland, associate professor of sociology and environmental studies. Stop by Hawthorn 12:15-1:15 p.m. on Wednesday for educational information on hazing and head to the Laurel Pavilion Thursday for the "Oh Yeah...Liquor is Quicker" program that includes prizes.
On Tuesday, Sept. 26, in Pond View Lounge of the Slep Student Center, from 6:00-7:00 p.m., attend the "Hazing: the Fall Out" lecture with Travis Apgar. Apgar will speak about his personal experiences with hazing, which he hopes will inspire others to help end the practice once and for all. For more information on Apgar visit the Campus Speak site.