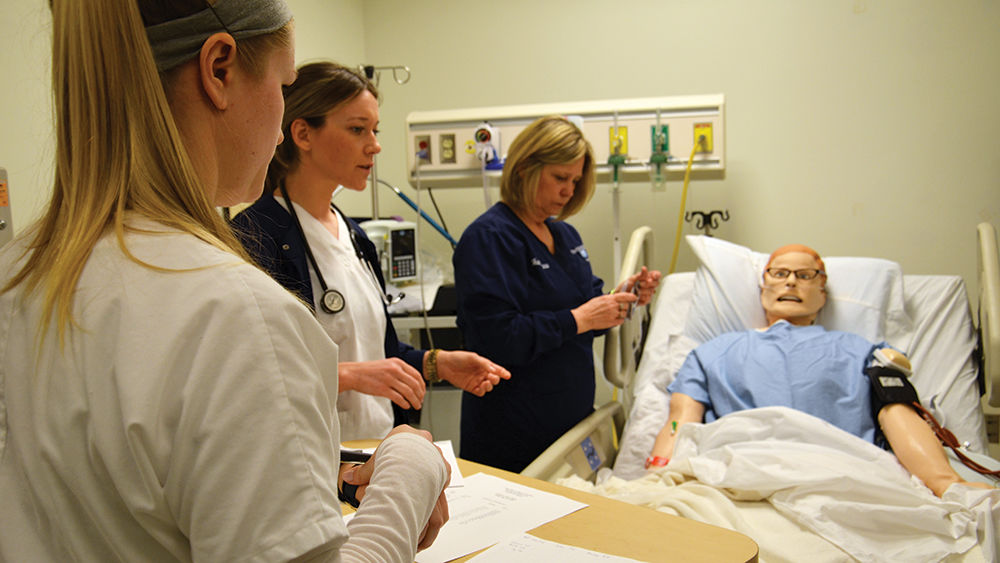 Penn State Altoona will hold a Second Degree Nursing Open House Tuesday, Sept. 19 in the Aaron Building, 1431 12th Ave., in downtown Altoona.
The Second Degree is an intensive sixteen-month program for individuals who already have a bachelor's degree in another field. During the open house, participants will learn about the program, have the opportunity to meet with faculty and ask questions, and tour Penn State Altoona's state-of-the-art simulation lab.
RSVP's are appreciated, but walk-in's are welcome. Choose a 4 p.m., 5 p.m., or 6 p.m. time slot. RSVP to [email protected] or call 814-949-5423.
---
Not only is nursing a gratifying career with a multitude of job opportunities, it's a profession that will be in high demand for decades to come.
Earning Potential
The growing demand for nurses across the country is creating significant financial reward and upward mobility opportunities for individuals with a BSN degree or higher. In May 2015, the U.S. Bureau of Labor Statistics reported the nation's median annual salary for a nurse was $67,490.
Various Employment Opportunities
Graduates of a baccalaureate nursing program have a vast array of employment opportunities that could take you far beyond long hours on the hospital floor. Employment settings include:
trauma centers
community hospitals
home health agencies
rehabilitation centers
long-term care facilities
hospice agencies
schools
industrial and organizational settings
military bases
Job Security
Nurses are increasingly in high demand nationwide. The U.S. Bureau of Labor Statistics listed the profession as one of the fastest growing in the country. Without more nurses entering the workforce, we could see a nationwide shortage of at least 1 million nurses by the year 2020.