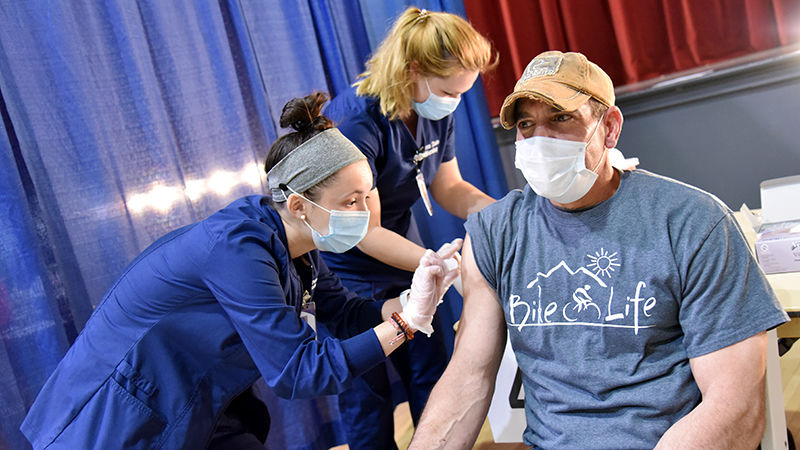 ALTOONA, Pa. — Students from Penn State Altoona's Second Degree Nursing Program are spending their Tuesdays at the Jaffa Shrine working a COVID-19 vaccine clinic.
More than 30 students have been filling needles with the vaccine and administering them to community members over the last several weeks.
The clinic, made available by Mainline Pharmacy, offers these future nurses a learning experience outside of their norm.
"We can only do so much during clinicals in the hospital, so this is giving us the opportunity to be a part of the covid relief effort and get into the community," says Marissa Rosario. "We are giving them something, but they are also allowing us to gain experience, so they're helping us, too."
Marcia Satryan, associate teaching professor of nursing, is thrilled for students to take part in the clinic. "It's so important to teach them about service, to get them out of the hospital and doing something for the community," said Satryan. "Granted they are getting good experience, but the fact that they are doing something for society is really what I want them to take away from this."
Program coordinators are hoping to participate in another clinic this summer.