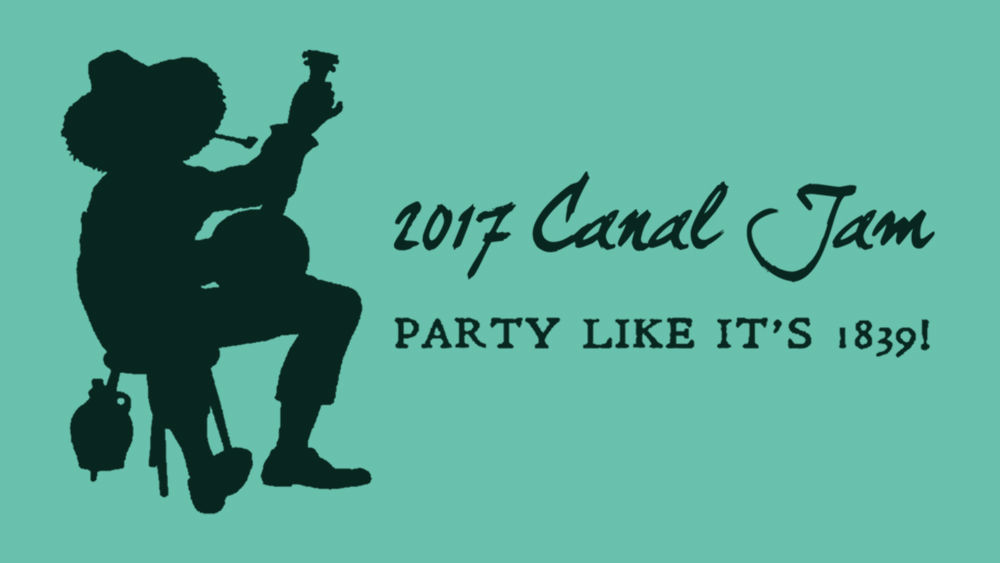 Canal Jam 2017 will be held Saturday, Sept. 23, 2017, at the Allegheny Portage Railroad National Historic Site near Gallitzin, PA.
Canal Jam is a free, all-day gathering of musicians, storytellers, and professional and amateur historians interested in traditional American music and other forms of entertainment performed en route and in the port towns of the Pennsylvania Main Line Canal between 1832 and 1889.
Several aural traditions of the era will take place throughout the festival. Songs about canals and canal life are the focus of Smithsonian Folkways artists William Hullfish and the Golden Eagle String Band. Gettysburg-based ensemble Dearest Home performs ballads and other authentic period folk music. Dom Flemons, Grammy-winning singer-songwriter and founding member of the Carolina Chocolate Drops, embodies the traveling musician of the 19th century, with roots in American minstrelsy. Award-winning author Steven Sherrill, accompanied by scholar-artists Jerry Zolten and Richard Sleigh, will capture and convey the shadowy reality of the Pennsylvania Canal through selected readings from his 2012 book, The Locktender's House.
Those who register online will be treated to a light smorgasbord of period-inspired, locally-sourced foods on the lawn of the park's historic Lemon House tavern. Penn State Altoona students led by faculty member Bonnie Cutsforth-Huber will perform a cappella during the luncheon.
A jam at the park amphitheater will end the celebration. Festival-goers are encouraged to bring their own instruments, and an assortment will be available for all who want to join in.
Canal Jam is presented by the Penn State Altoona Division of Arts and Humanities and the Center for Community-based Studies, together with the Allegheny Portage Railroad National Historic Site. Please register by Sept. 21 on the Canal Jam page or by calling The Center for Community-based Studies at 814-949-5789.