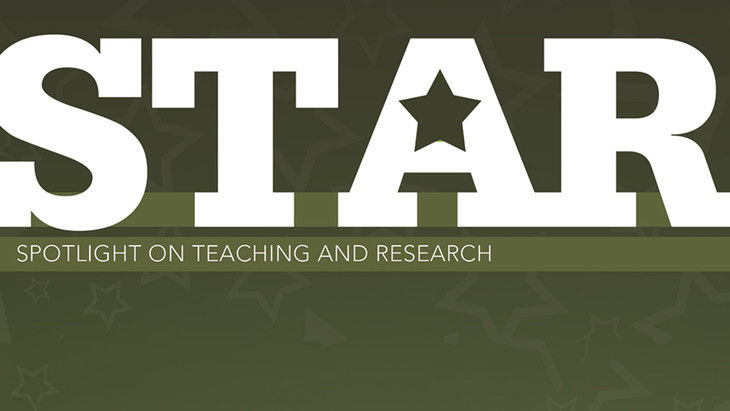 Penn State Altoona is pleased to announce the 2017-2018 Spotlight on Teaching and Research (STAR) Series in which faculty share how their research influences their teaching and vice versa. The series is co-sponsored by the English and Honors Programs. Series events will be held from 12:15 – 1:00 p.m. in the Mountain View Room of Port Sky Café unless otherwise noted. Pizza will be served. All events are free and open to the campus community.
The 2017-2018 STAR Series will feature the following presentations:
Lara LaDage, assistant professor of biology
"The Student as Scientist: Inquiry-based Learning as a Complement to the Classroom"
Thursday, Sept. 21, 2017
150 Hawthorn Building
Sallie Anglin, assistant professor of English
"When there's a Will, there's a Wha? Reinterpreting Shakespeare in the age of the iGen"
Thursday, Nov. 30, 2017
Mark McNicholas, associate professor of history
"Lost and Found in Translation: Getting to Know a Foreign History"
Thursday, Feb. 15, 2018
Samuel Tanner, assistant professor of literacy education
"Improvisation: Teaching, Learning, and Being"
Thursday, April 12, 2018
Learn more on the STAR Series page.