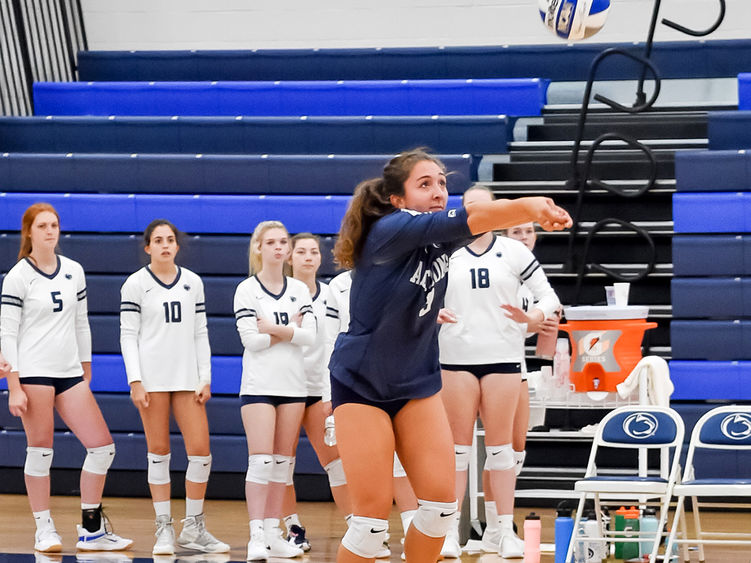 NORTH BOSTON, N.Y. — For the league-high fourth time this season, Penn State Altoona women's volleyball's libero Anna Batrus, of Altoona, was picked as the Allegheny Mountain Collegiate Conference's Defensive Player of the Week.
Batrus continued to thrive as the Lions' starting libero, as she had another strong week in nonconference matches against Gettysburg College, Penn State Berks and Stevenson University.
In Wednesday night's 3-0 loss at Gettysburg, Batrus totaled 16 digs. On Saturday, Penn State Altoona split at a tri-match hosted by Stevenson, defeating Penn State Berks 3-1 before losing to Stevenson, 3-0. Batrus finished with a match-high 28 digs versus Berks, then followed that up with a team-best 15 digs against Stevenson.
On the week, Batrus recorded 59 digs and averaged 5.9 digs per set. She currently leads the AMCC in digs (284) while ranking second in digs per set (5.57).
Penn State Altoona women's volleyball opens its AMCC schedule at home on Tuesday, Oct. 3, hosting league opponent Pitt-Greensburg.