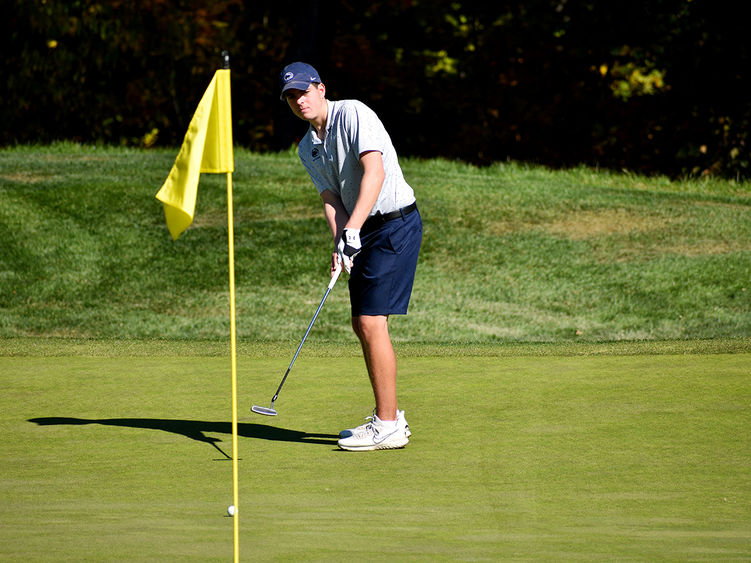 NORTH BOSTON, N.Y. — Penn State Altoona student-athlete Jack DiTrani, of Hinsdale, Illinois, was selected as the Allegheny Mountain Collegiate Conference's Golfer of the Week on Tuesday, Sept. 5.
DiTrani won the individual title at Saturday's Pitt-Bradford Invitational at The Pennhills Club, shooting 73 to place first out of 64 golfers who competed in the event. His performance helped the Penn State Altoona men's golf team win the invitational in its first round of the 2023-24 season.
DiTrani and the Lions will return to action this Sunday and Monday, Sept. 10 and 11, when the team will compete in The Gauntlet, presented by Premier Collegiate Tournaments, at Dauphin Highlands Golf Course in Harrisburg.