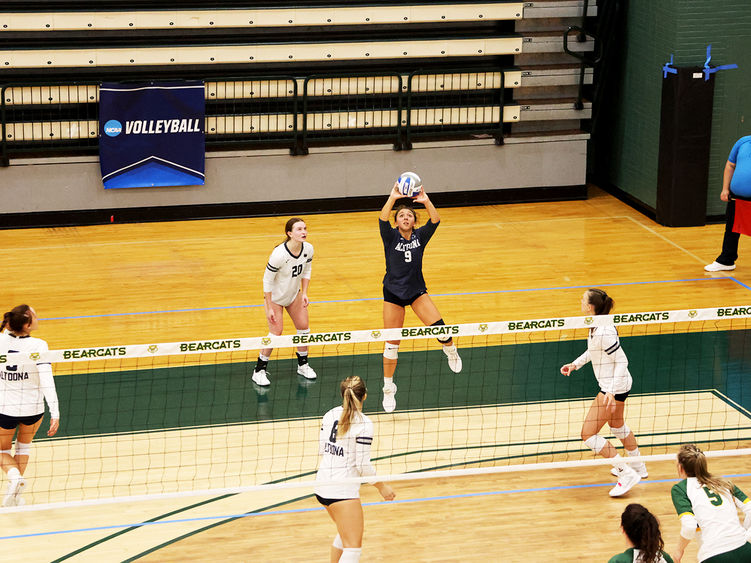 NORTH BOSTON, N.Y. — Penn State Altoona women's volleyball libero Anna Batrus, of Altoona, was announced as the Allegheny Mountain Collegiate Conference's Defensive Player of the Week on Tuesday, Sept. 5.
Batrus anchored the Penn State Altoona women's volleyball team's defense this past weekend in the Bearcat Challenge, hosted by Saint Vincent College on Friday and Saturday, Sept. 1 and 2. In four matches, Batrus racked up 88 digs and averaged 5.18 digs per set.
In the Lions' opening match versus Gallaudet University on Friday evening, Batrus totaled 17 digs. She followed that up by recording a team-high 26 digs in the nightcap against host St. Vincent. On Saturday, Batrus posted a team-best 18 digs against Westminster College, then again led the Lions with a career-high 27 digs against Franciscan University.
Through the first four days of the regular season, Batrus currently leads the AMCC in total digs (88) and digs per set (5.18).
Penn State Altoona women's volleyball is back in action tonight, Tuesday, Sept. 5, when the Lions hold their home opener against Wilson College at 7 p.m.