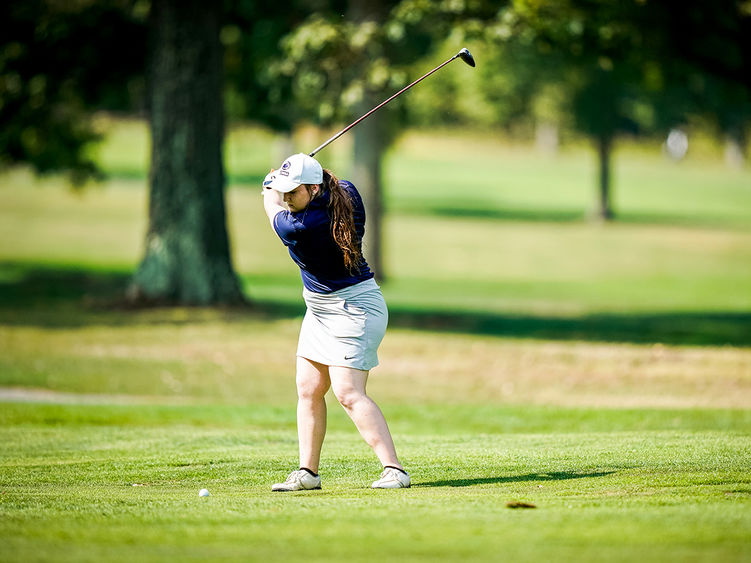 ALTOONA, Pa. — On Wednesday, Aug. 23, Penn State Altoona Athletics revealed its plans to add another NCAA Division III sport, announcing that it would be sponsoring varsity women's golf beginning with the 2024-25 season.
Penn State Altoona's NCAA Division III athletics program currently sponsors 14 teams. The addition of men's and women's wrestling for 2024-25 was announced earlier this summer, and implementing women's golf will give the department 17 intercollegiate teams by next sports season.
"We are thrilled to add women's golf to our athletic array. The decision reflects Penn State Altoona's commitment to equity, honoring our women golfers who have shown interest and athletic success as individuals, and the expansion of our athletic array," said Penn State Altoona Chancellor and Dean Dr. Ron W. Darbeau. "I applaud the strategic efforts of our athletics administration for their vision and commitment to Penn State Altoona and the students we serve."
While Penn State Altoona has sponsored a successful men's golf program since 2000, the department has not offered women's golf as a team sport until today's announcement. The department has, however, sponsored several women's golfers who have competed as individuals at the NCAA level. Penn State Altoona's past women's golfers have found success within the Allegheny Mountain Collegiate Conference, winning individual conference titles in 2005, 2006, 2007, 2008 and 2019.
"I am excited to add women's golf to our team lineup. We have had several women compete as individuals over the past years, but now we are going to offer it up as a team sport," said Penn State Altoona Director of Athletics Brent Baird. "This is another opportunity to support women's athletics at Penn State Altoona. We have had an exceptional men's program for a long time, and I look forward to developing a women's team that will become a regional contender."
Penn State Altoona's women's golf will be affiliated with an athletics conference other than the AMCC, as that league does not currently sponsor women's golf as a championship team sport. The head coaching position for the team will be open for applications in the coming months.