Student-athletes Mallorie Smith and Schenley Farrell named as 'players to watch'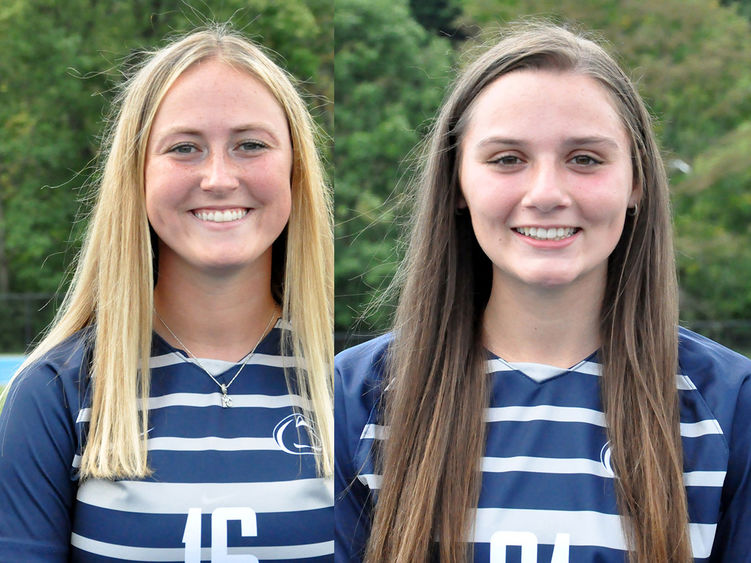 NORTH BOSTON, N.Y. — The Penn State Altoona women's soccer team took third place in this year's edition of the Allegheny Mountain Collegiate Conference preseason coaches' poll, which was released on Aug. 21.
Defending conference champion Pitt-Greensburg was voted into first place in the poll, while Penn State Behrend took second.
Penn State Altoona came in fourth place in the AMCC regular season standings last year. The Lions went 6-7-5 overall, including a 3-2-2 record within the conference. The team earned a berth to compete in the AMCC Tournament, winning its first-round game and reaching the semifinal round. Head coach Pam Snyder Etters returns this fall for her 13th year at the helm of the program.
Named as "Players to Watch" in the poll for Penn State Altoona this season are forward/midfielder Mallorie Smith of Bellefonte and forward/midfielder Schenley Farrell of Philipsburg.
Smith was a first-team All-AMCC selection last season, when she finished third in the conference in shots on goal (39), fourth in goals (11) and points (25), and fifth in shots attempted (59).
Farrell was voted to the third team of the All-AMCC squad last year, ranking seventh in the conference in shot percentage (.278), 13th in points (12), 14th in goals (5), and 17th in assists (2).
Penn State Altoona women's soccer opens its 2023 schedule at home on Friday, Sept. 1, at 3 p.m. against Lycoming College.