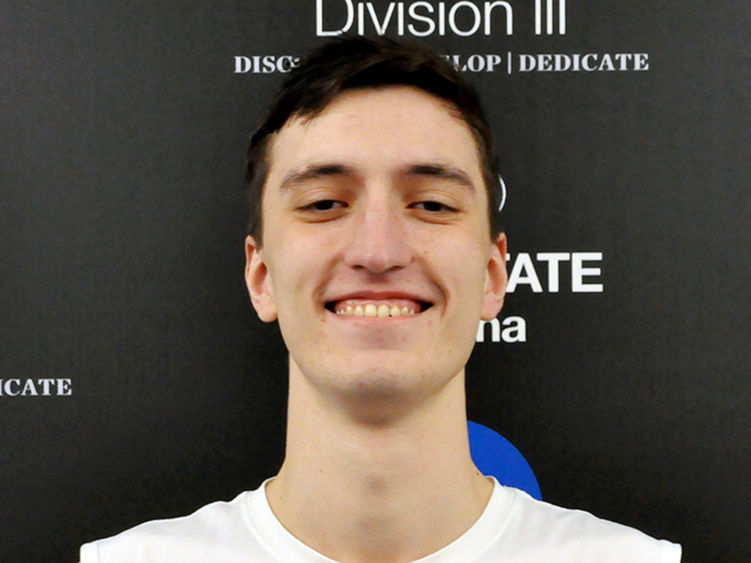 NORTH BOSTON, N.Y. — Due to the discovery of key errors in the voting process for the Allegheny Mountain Collegiate Conference's men's volleyball postseason awards, the league released amended all-conference teams on April 19 that included the addition of three players from around the conference.
One of those additions was Penn State Altoona middle blocker Connor Ebersole, of Altoona, who is now a third-team All-AMCC selection.
Ebersole had a big season at the net for the Lions, while playing in all 24 matches and 90 sets during his junior campaign. He led the AMCC in solo blocks (26) while also ranking second in hitting percentage (.295), fourth in total blocks (65), seventh in blocks per set (0.72), and ninth in block assists (39). Additionally, Ebersole was 23rd in points (194.5), 27th in points per set (2.2), 29th in kills (135), and 33rd in kills per set (1.50). During the season, he was named the AMCC's Defensive Player of the Week on April 10.
With his addition to the AMCC's postseason awards, Ebersole joins teammates Avery Farabaugh, of Ebensburg, and Jared Kish, of Columbus, Ohio, as third-team selections to the league's all-conference recognition.
Penn State Altoona men's volleyball went 5-19 overall this season, including a 5-8 mark in the AMCC.