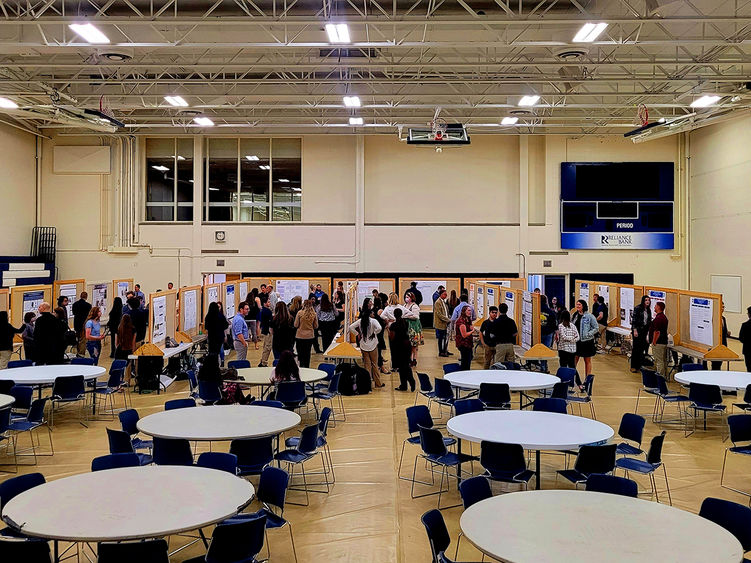 ALTOONA, Pa. — Penn State Altoona held its 21st Undergraduate Research and Creative Activities Fair (URCAF) on Saturday, April 15, showcasing the work of over 130 students and over 35 faculty mentors of the college.
The event offers students a chance to share their research projects and other creative activities with the campus community, friends, and family members through oral presentations, poster presentations, and performances in categories including arts and humanities, health and life sciences, internships, business, nursing, engineering, information technology, and performing arts.
In addition to their URCAF presentations, many of these students have presented their work to the larger research and educational community through regional, national, and international conferences, and several of these projects have been submitted for publication.
Disciplinary, library, and sustainability award winners can be found on the URCAF website.
This year, Nathan Kruis, assistant professor of criminal justice, received the Excellence in Undergraduate Research and Creative Activities Mentoring Award. Throughout his time at Penn State Altoona, Kruis has mentored dozens of students in research, with more than 75 of them going on to present at local, state, regional and national conferences. He has also co-authored publications with 17 students.
"Dr. Kruis was very important in my development as a student and his mentorship is a big part of why I am working toward my master's degree," stated one student. "He did a lot to help me get where I am right now. I simply would not have gotten this far without his help."
Said another, "Saying that Dr. Kruis went above and beyond for his research students is an insult to reality. He gave us the confidence to proceed with these projects, he gave us the opportunity to present our work with his mentoring at numerous competitions, and he ultimately showed us what it takes to be successful. It's simple and extremely fair to say that we got to this stage because of Dr. Kruis."
The Undergraduate Research and Creative Activities Fair is sponsored by The Office of Research and Engagement.