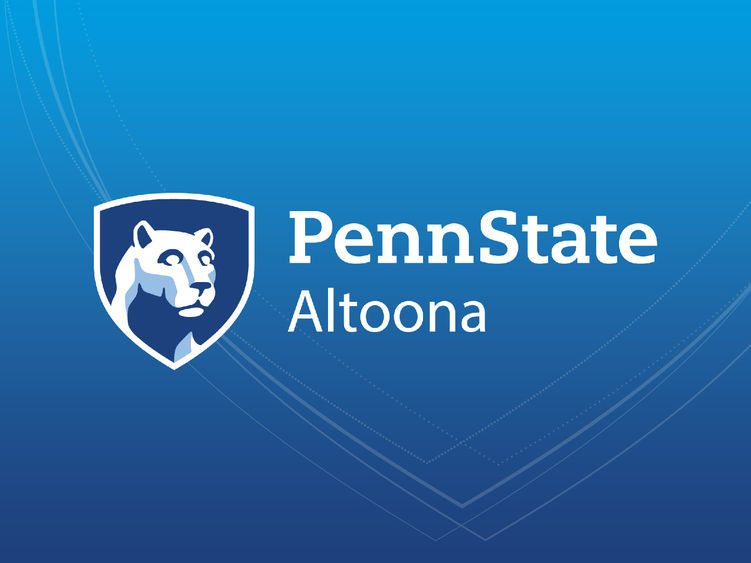 ALTOONA, Pa. — Penn State Altoona students Jazzmine McCauley and Ziwei "Will" Lin participated in the undergraduate student research showcase at the annual meeting for the Pennsylvania Association of Criminal Justice Educators (PACJE), held March 24–25 at Slippery Rock University.
Both students are long-standing members of the Integrated Social Science Research Lab, (ISSRL), co-directed by Nathan E. Kruis, assistant professor of criminal justice, and Nicholas J. Rowland, professor of sociology.
McCauley's work, completed with support from three other student members of the ISSRL, Mykala McGill, Jenae McGill and Riley Figley, examined the impact of jail-downsizing on county-level crime rates in four counties in central Pennsylvania due to the COVID-19 pandemic. "This work is an extension of my pilot study that I completed last year which focused on Blair County," noted McCauley. "Our findings showed that the release of low-level offenders from county jail facilities during the pandemic did not result in an increase in crime in any of the counties that we examined, and it saved those communities money. Money saved from downsizing could be reinvested in other evidence-driven responses to crime, and that's what we talked about at the conference."
Lin's work also received support from ISSRL student members Kai Watanabe, Shannette Wahor and Marianna Di Balsamo. His poster shared findings from three different data sources: survey responses from substance-use treatment providers working in Pennsylvania, Pennsylvania specialty court administrators, and correctional personnel working in Maryland detention centers.
"Our project shows a lack of ubiquitous access to medication-assisted treatment and that stigma is a barrier preventing those with opioid use disorder (OUD) from attaining such treatment, which is the 'gold-standard' treatment for OUD," commented Lin.
Kruis, who oversaw both projects, was recently selected as vice president of PACJE, and as such holds the privilege of hosting the annual conference at Penn State Altoona next year.
"We're really looking forward to that," commented Kruis. "The theme will be related to engaging criminal justice students in research and professional development. We're going to hold the first ever state-level undergraduate research poster competition and have panels featuring undergraduate student researchers and their mentors."
Kruis also plans to solicit involvement from members of the local criminal justice system and work with them to offer continuing legal education and continuing education credits at the conference.
"I am excited that PACJE will be hosted at Penn State Altoona," remarked Lin. "This will be an awesome opportunity for related scholars to gain experience presenting and competing."
"PACJE is a real collegial, student-friendly organization," echoed McCauley. "Undergraduate researchers, like myself, will be able to introduce students and faculty to important criminal justice topics. This conference also gives us an opportunity to network with others in our field."