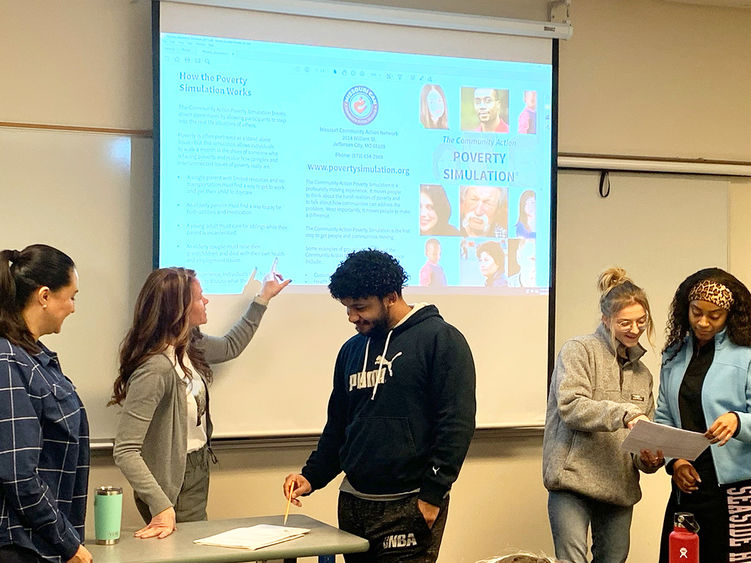 ALTOONA, Pa. — Penn State Altoona's Nursing program held a Community Action Poverty Simulation (CAPS) on Thursday, March 30, in the Auxiliary Gymnasium of the Adler Athletic Complex.
About 100 individuals, including second-degree nursing students, senior-level general nursing students, and a contingent of human development and family studies students, participated.
CAPS is an interactive immersion experience designed to educate those who plan to work in healthcare and social services about the realities of poverty. For this day-long simulation, students were divided into multiple "families" and experienced a month of living in poverty.
Amy Kowalski, an instructor in nursing, led the program.
"For those pursuing a career in health care or social services, this is an invaluable experience allowing for the realization of what day-to-day life is like for those living in poverty," Kowalski said. "It also highlights the necessity of professional organizations working as a team to improve the health and socioeconomic outcomes for those faced with poverty."
Volunteers from organizations, including the Blair County Community Action Program, Mountain Lion Backpack Program, Center for Independent Living, Altoona Public Library, Blair County State Health Center, and the Blair County Sheriff's Department, participated in this educational opportunity.
This is the second year for Penn State Altoona to hold the program.