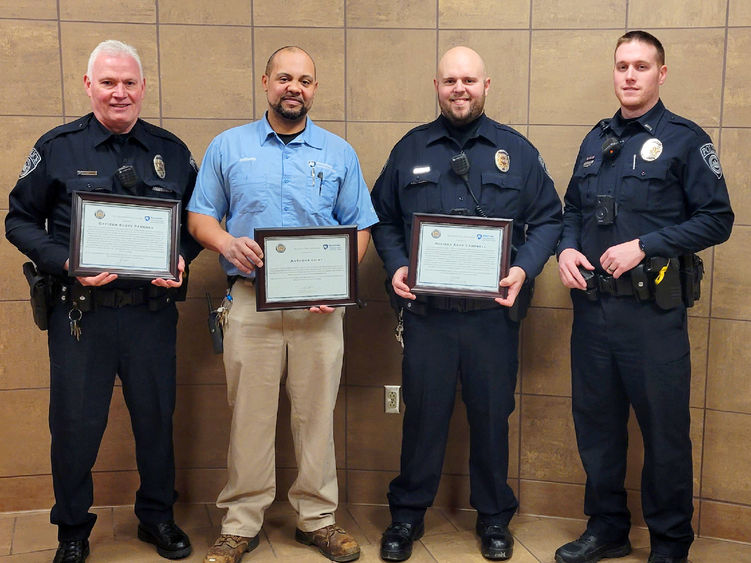 ALTOONA, Pa. — Three Penn State Altoona employees were recognized for their actions during a fall emergency on campus.
On Nov. 15, 2022, Penn State Altoona police officers Scott Pankoke and Andrew Campbell were dispatched to Maple Hall in response to a fire alarm. They were met at the scene by Anthony Geist from Housing and Food Services. The trio discovered a fire in a smoke-filled room and entered to make sure nobody was inside. Geist helped the officers with mitigation efforts until the Altoona Fire Department arrived. No one was injured in the fire.
For Geist's assistance, Pankoke and Campbell nominated him for Penn State University Police and Public Safety's Civilian Award, which recognizes civilians who go above and beyond in assistance of the department. Lt. Jason Salm nominated the officers for the department's Professional Excellence Award.
All three employees were presented with their awards on Jan. 24.