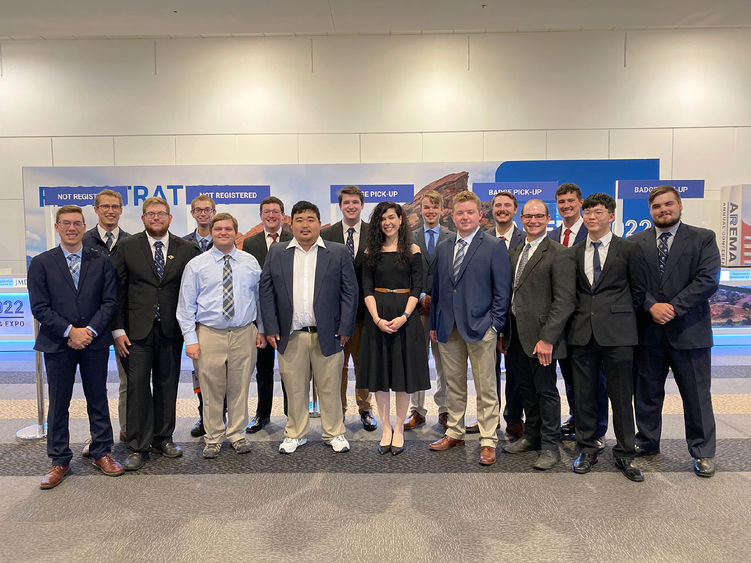 ALTOONA, Pa. — Fourteen students from Penn State Altoona's American Railway Engineering and Maintenance-of-Way Association (AREMA) chapter attended the organization's annual conference in Denver, Colorado, held Aug. 28-31.
The chapter participated in the Quizbowl, a railway engineering trivia competition among AREMA chapters from universities across the nation. The winning team included Penn State Altoona rail transportation engineering (RTE) students Dawson Luzier, Dalton Yoder, William Ferry, Rece Kasten, and Nicholas Martino.
Penn State Altoona also took "Best in Show" in the Student Showcase, which featured railway engineering research projects. Winners in the Student Showcase included RTE students Chiang-Ting Lee and Dalton Yoder and University Park civil engineering graduate student Jubair Ahmad Musazay.